Joe Burrow needs no introduction and is a well-known face in the NFL industry. The 1996-born Joseph Lee Burrow plays for the Cincinnati Bengals and is an American football quarterback.
In this post, I am going to list down Joe Burrow long hair and haircut styles. He has been seen in many multiple hairstyles over the years.
Previously, he used to keep long hair usually. And, now Joe Burrow has changed his hairstyles that we will see in the post. He was best known for his long hairstyle statement. But when you will look at his recent pics on social media, his hairstyles changed from long to medium to short.
Have a look at Joe Burrow's most loved hairstyles and haircuts in the below list.
7 Best Joe Burrow long hair and haircut styles
1. Joe Burrow curly long hairstyle
In the pic above, Jow Burrow can be seen with long curly hair spread all over his head area. The hair is parted from the mid and long enough to cover his forehead. Also, his hair is long enough to touch his shoulder from the back. Joe Burrow long hair in the pic makes him look powerful and adds flavour to his style statement.
2. Burrow long hairstyle with a bandana
In the first pic, you have seen Joe Burrow with his long hair. In the second pic, you can Joe Burrow wearing Bandana to cover his long hair.
His long hair with a bandana adds a sporty look to his style. It is a good idea if you wear a headband or bandana with long hair. It can protect your hair from the outer harsh environment. Also, long hair can cover your eyes sometimes, so it is better to bind your hair with a bandana, particularly if you are a sports person.
3. Burrow over the ears long hair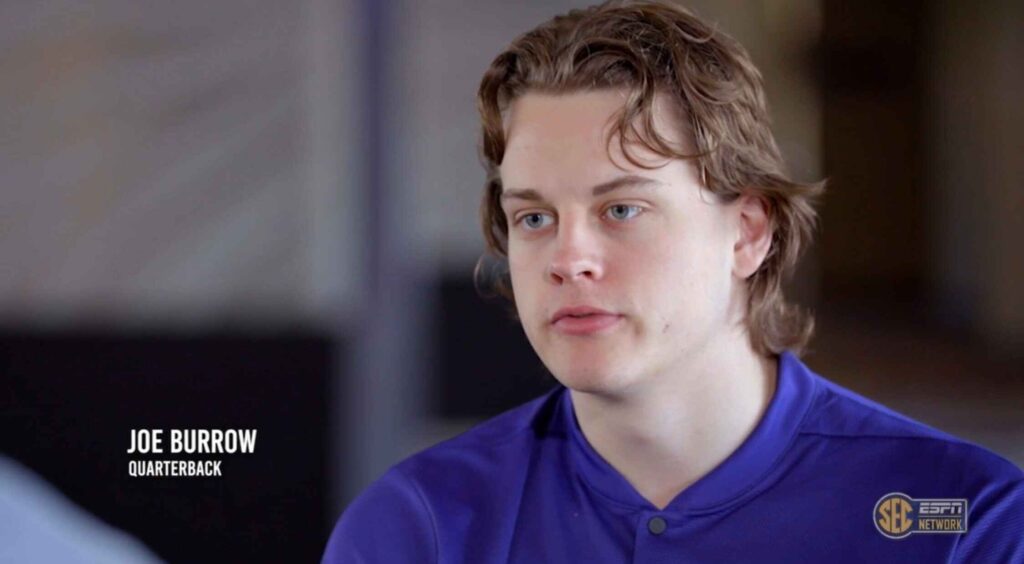 Have a look at his another pic where he was seen with long hair in an interview. This time the density of hair was seen most over his ears and back. The long curls on his forehead define his style statement. If you are a Joe Burrow fan and wanna copy his long hairstyle this is another great idea to copy his style statement.
4. Joe Burrow medium long haircut style
Here is Joe Burrow's old pic with medium-long hair covering his forehead area and the back area of his neck. The hairstyle is divided from the mid and looks like a heart shape style from the front. He managed to hold his side curls under his ears. The mid-long hair is visible from the back giving a retro style to his hair.
5. Jow Burrow faded sidecut hairstyle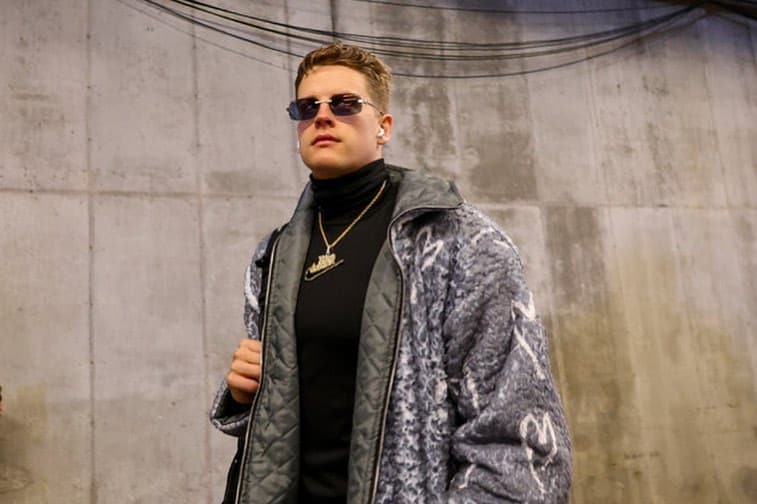 Are you looking for Joe Burrow's latest haircut? Here is his recent haircut style. This time he changed from a long hairstyle to a shorter one. His side cuts are trimmed and a little faded with small curls on his forehead. He is entirely in a different haircut this time and some fans didn't recognize him in the first place.
6. Burrow short haircut style
Now comes another shorter version of Joe Burrow haircut. The haircut is mid-way parted with short sidecuts. The curls are not much visible this time on his forehead.
7. Short wavy haircut style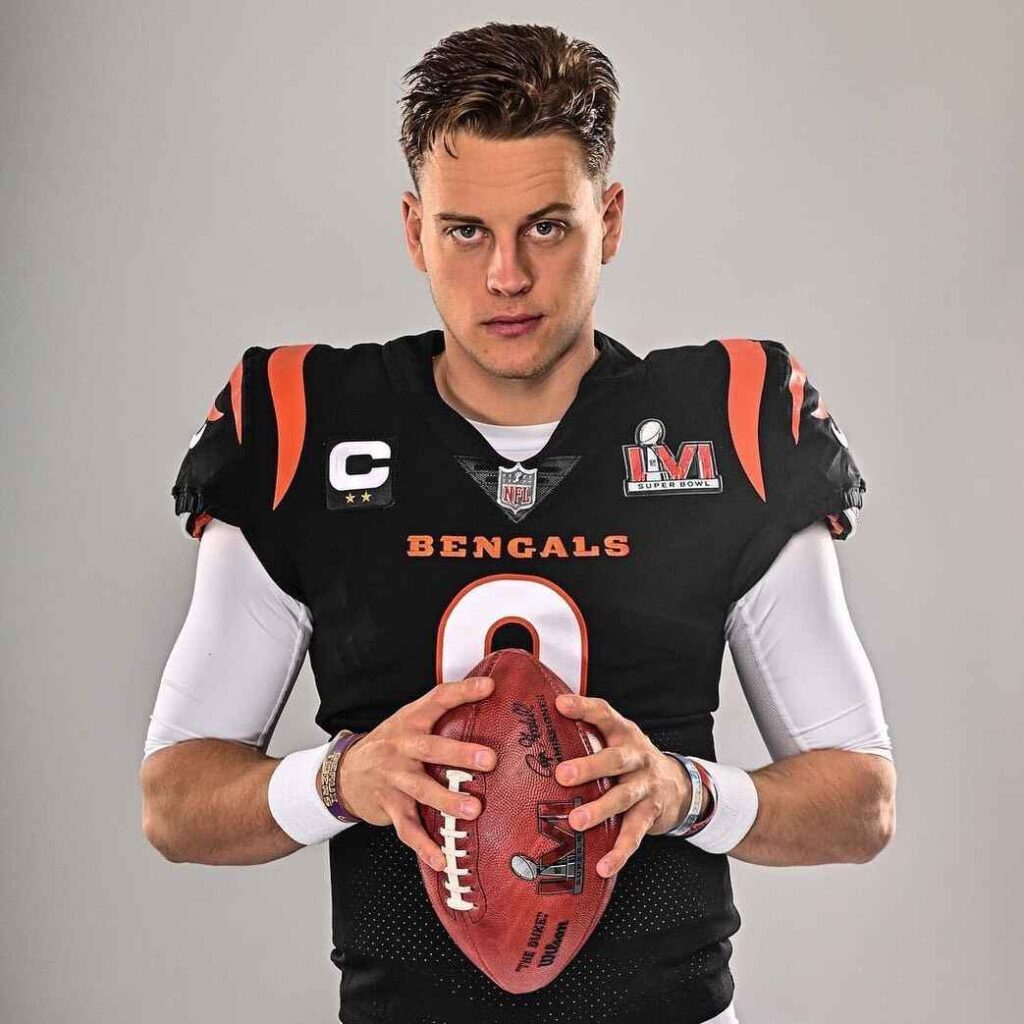 Let me end the list with one of his hottest and new hairstyles for you. This time his hairstyle looks more shiny and natural. The haircut is a little wavy compared to what we have seen in the above pics.
Also, the hairstyle this time is not mid-way parted but can be seen with medium curls on his forehead. There is no change in his sidecuts and is shorter like what we have seen earlier.
Final Thought:
I am sure you loved Joe Burrow's long hairstyles and latest haircuts in the post. I have tried my best to collect all his old and new hairstyles available. If you want to copy Joe Burrow's old long hairstyle, you have all his old collection on the list. In case, you want to try his latest haircuts and hairstyles, you have that collection in this article. If you are still not convinced you can check his Instagram account for more hairstyle ideas.
More reads for you: