Hi! My name is Anubhav Kumar, an Indian fitness influencer helping people to live a healthy and happy life. An entrepreneur by heart who left the job in 2014 to start an online business.
I have been to the online business world since 2013 when I graduated from engineering college. Till now started 3 different businesses, 1. Web and app development company, 2. An online social network for local business owners to generate sales and leads, 3. Online kitchen or cloud kitchen.
You can read here how my failures helped me to overcome fear, stress, anxiety and start living a peaceful and healthy life: My story of hardships and happiness
Now, with all my previous online business experiences I wanted to pursue my childhood dream of being a writer. So, I am writing my own self-help book these days to showcase my writing and storytelling skills.
I want this blog to be like a community builder rather than the same old website with the same monotonous content and suggestion style. I believe that content with a story can have a long-lasting impression, and I feel that I can touch hearts with my storytelling skills.
Being a fitness influencer who lost 17 kgs in 4 months made me write for people to help them morally and for healthy living. I started my fitness influencer journey with an Instagram account and lots of my follower insisted me to write for them even more. So, blogging was the only way I could have helped those people in mass, so I started www.anubhavkumar.in.
Willingness Meter by Anubhav Kumar
Willingness Meter is an ebook I have written to help you deal with your worries in a very structured manner for a happy and peaceful life. It is a perfect book for those struggling to achieve their short and long term goals, let it be your weight loss goal, financial goal or your goal to have a better lifestyle. Know more about the ebook
Words of encouragement
My first 2 months of blogging and Instagram journey helped me featured in an international magazine GQ and recently got featured in another Asian magazine, DesiBlitz.
My weight loss was also praised by The Secret: Law of attraction by Rhonda Byrne, author, and creator and Executive Producer of the film The Secret, through their social media handles and website. Below is "The Secret" Instagram post about my weight loss journey.
My blog also got featured on the list of "Top weight loss blog" by the FEEDSPOT team. It was a great honor for me to get featured in the prestigious listing. This helped me boost my motivation to help more people by spreading awareness about fitness.
I believe that God has created us not just to live for yourself but for others as well. Losing weight takes lots of effort, discipline & dedication.
After, losing 10.8 kilograms in the first 57 days, I thought to share my experience, tips & motivation online with people. Lose weight but never ever your hope. Keep Smiling, Keep Shining & Keep Spreading Love Around.
AS FEATURED ON
Summary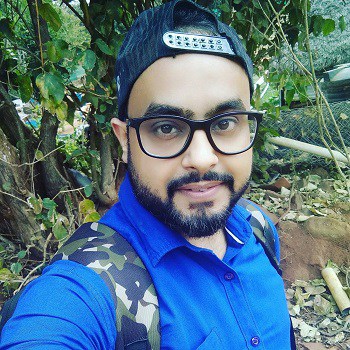 Name
Nickname
Website
Job Title
Company
Anubhav Kumar - www.anubhavkumar.in