In this post, I will help you with the list of the 10 simple tribal armband tattoo ideas. Getting a tattoo is part of fashion and style these days. But for some people, this is part of their memory and emotion.
When getting a tattoo done most people run off of ideas and look for suggestions. With time tribal tattoos are gaining popularity.
Everyone wants to look different. So, why not your tattoo should look different.
There are a lot of simple tribal tattoo ideas available but some are very popular, particularly Polynesian and Maori tribal armband forearm tattoos.
So, let me help you with the list of the top 10 simple armbands tribal tattoos.
1. Simple Black Tribal Armband Tattoos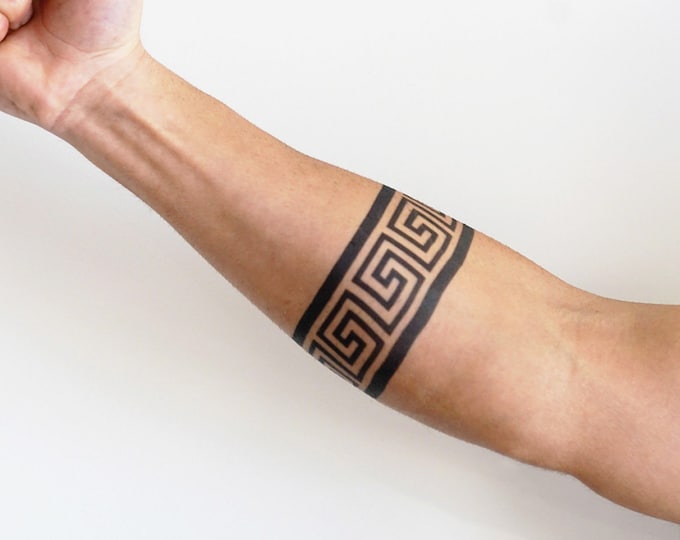 Believe me or not, this is one of the simple black tribal armband tattoos you can try. There is not much detailing in it.
If you look carefully, this tribal tattoo has simple two solid bands and in between, you have rectangular spiral simple tribal art.
The simple connected spiral art will remind you of connection. Maybe, a strong connection between your relationship, your family, your ideas, humanity, etc.
The two strong bands on either side will remind you of security. Your strong connection is protected with these two outer black solid armbands.
Here is another mindblowing simple black tribal armband tattoo idea for you. The triangular art between those two solid bands gives your tattoo a tribal look.
You will not find a better simplicity in the design anywhere else. The triangles are inverted alternatively which brings style and simplicity at the same time.
These triangles remind me of ancient stone ornaments or coin designs. If you look carefully, you will find a small triangle inside the bigger one.
The overall design brings extra tribal flavor to your tattoo and thus your style.
2. Polynesian Tribal Armband Forearm Tattoos Men
Now next comes a tattoo from Polynesian design. The best part of Polynesian Tribal tattoos is that you will find many variations in design and pattern.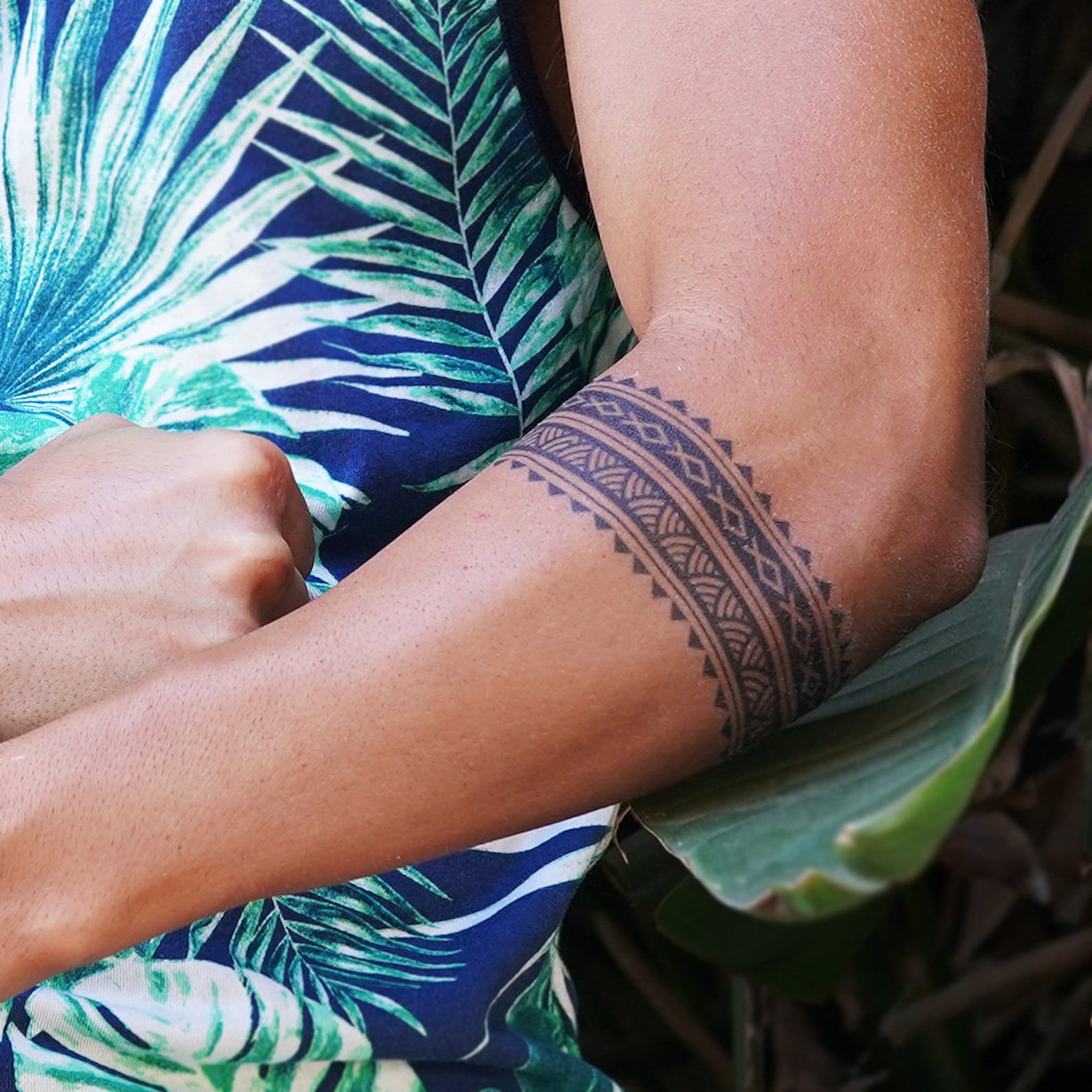 If you are confused as to what this Polynesian is all about. Let me tell you Polynesians refers to inhabitants of the islands of Polynesia.
The Polynesian design got fame from European sailors. They used to have these patterns done on their bodies.
And, this pattern slowly spread into the western world and now people want to get a Polynesian tattoo inked on their bodies to bring a more tribal style.
Here is another Polynesian tattoo design that you can consider. It has a little more detailing compared to the design above.
Anyone willing to have a large tribal simple design can go with this simple yet beautiful tribal armband tattoo design.
3. Maori Tribal Armband Tattoo Design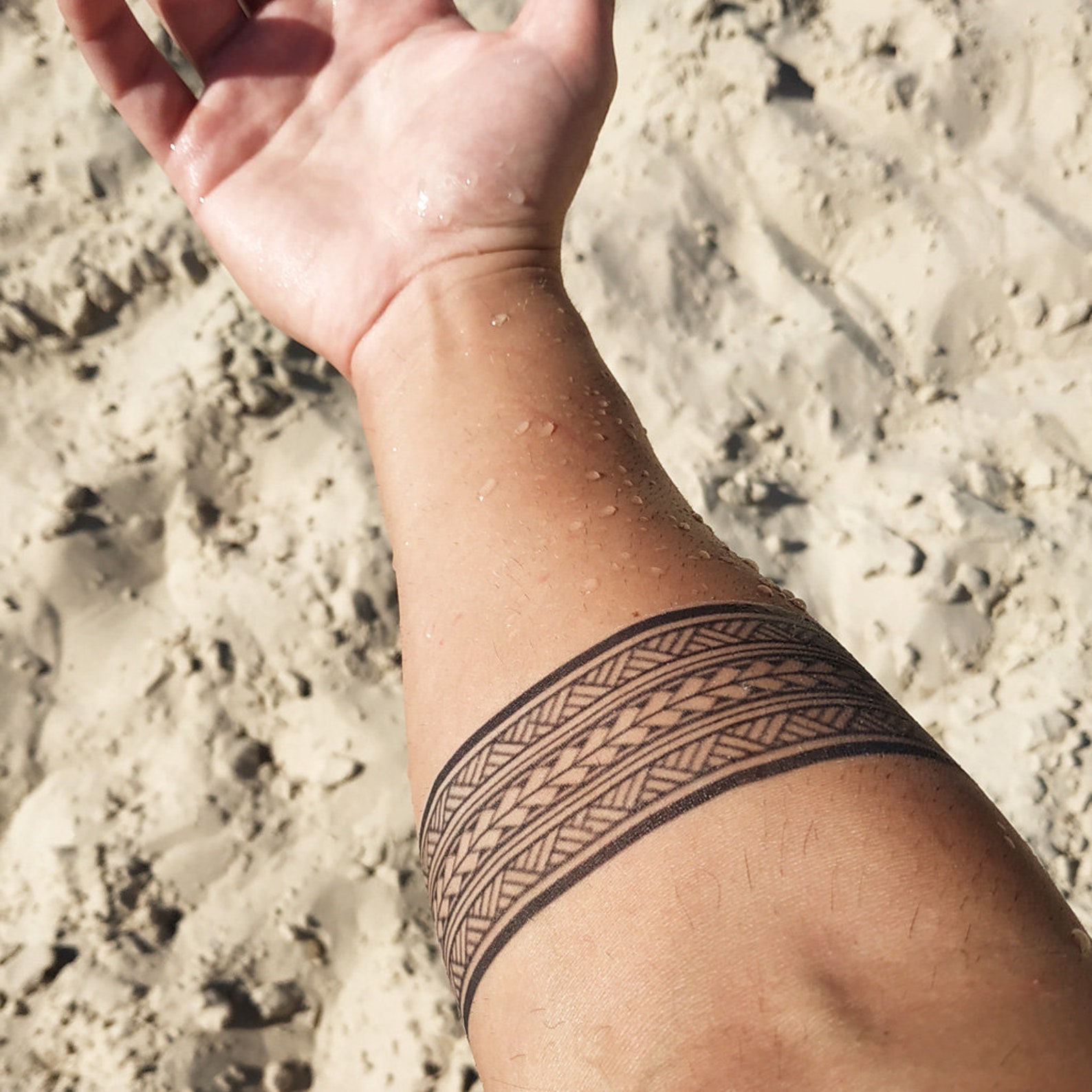 Maori Tribal tattoo design is another form of Polynesian design. There are a lot of simple artworks spread around. The two thin simple solid armbands bring more attention.
The thread-like artwork in the mid look out of the world enough to bring eyeballs. By the way, this is one of my favorite tribal tattoo designs when it comes to simplicity and beauty in one place.
Below are some more tribal armband tattoo ideas you can try. I thought having more options will give you a clear picture and flexibility for your ideas.
Read More: 5 Best black shirt matching pant combination Ideas
4. More simple black tattoo designs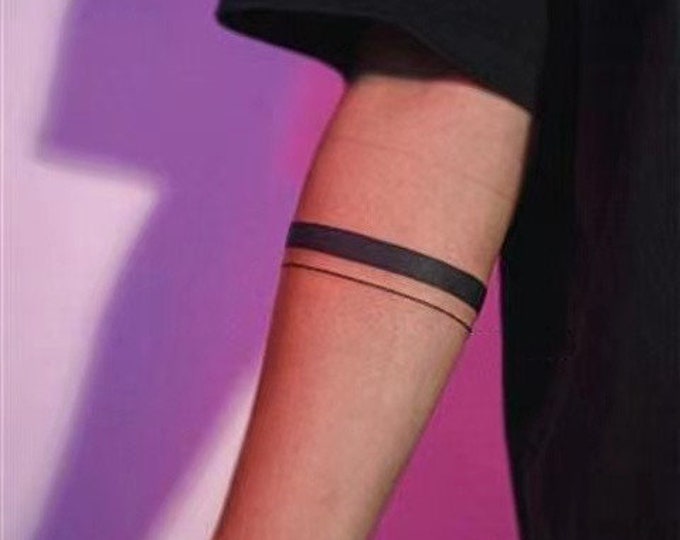 And, this one is the simplest black armband tattoo idea you can try. There are just two artworks here. The first bigger solid band followed by the lighter solid band.
Final Thoughts
On one side tribal tattoos are in trend. And, on another side, there are limited tribal tattoo ideas unless researched well.
People are bored of new-age ideas and their thoughts are slowly heading towards olden tradition. Let it be food, clothing, or even tattoos. So, why not have a tribal tattoo than getting the same old modern tattoo design?
Tribal tattoos bring a classic appearance to your style. And, if you have a simple tribal one, the simplicity will bring charm to your appearance.