Do you love nature and looking for the best butterfly hand tattoo design ideas? In this post, I am going to show you the list of the 10 most unique and beautifully designed buttery tattoos that you can try on your hand.
I have divided the list into five sections with different tattoo designs, sizes, and styles. From small butterfly hand tattoo designs to bigger ones, from 2d to 3d designs, and more.
Getting a tattoo inked is more than just style. And, for some people, their tattoos are emotions to express. Many times it happens that you know what you want but runs out of ideas.
When it comes to tattoos, people are very chossy and very particular about designs. Therefore, I have tried my best to list the best of the best tattoo designs for you. Here you go…
10 Best butterfly hand tattoo ideas for women (Small and big)
1. Small butterfly hand tattoo design
Let me start the list with small butterfly hand tattoo designs first. You can get these designs on your wrist and nearby wrist areas. Just look at the pics, those two beautiful and tiny butterflies are simple yet very attractive.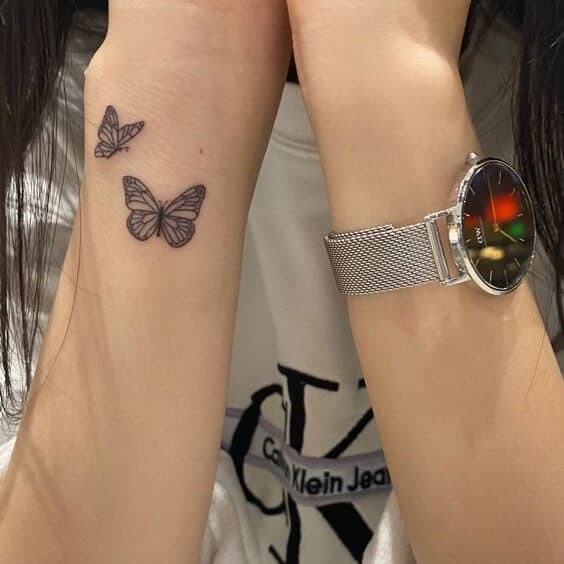 After looking at the design you can say that beauty lies in simplicity. In the designs, there are two butterflies, one with both wings wide open, and the second one adds motion to your design. Have another view of this design in the pic above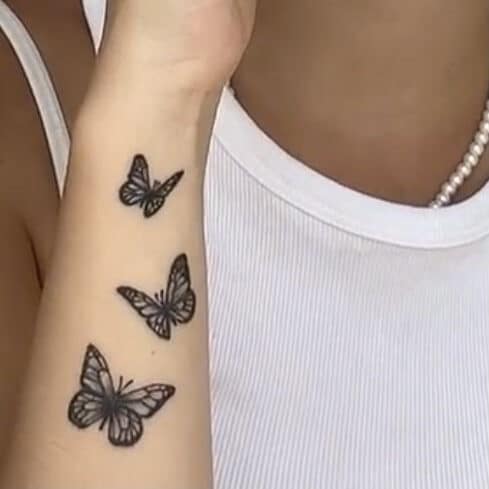 If you are still not convinced by the number of butterflies and the design. Here is another butterfly hand tattoo design for you. This time you can add a third butterfly to your hand. Also, the design is a little different from the first design in the list.
2. Colorful tiny butterflies hand tattoo design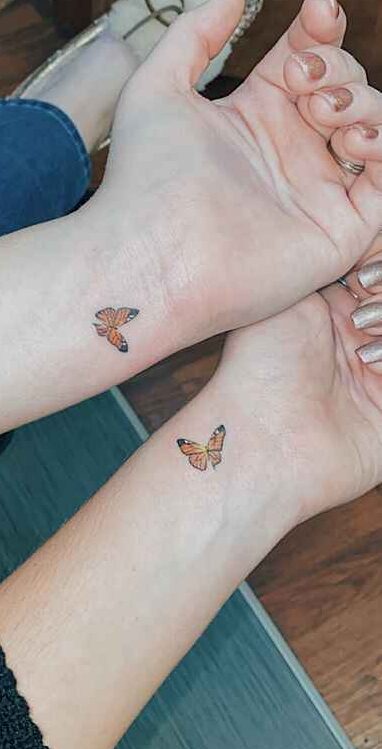 Butterflies mean colors and beauty. If you are looking to add colors to your butterflies, here is another great design ready for you. Also, if you are looking for a smaller butterfly hand tattoo design with color, this is a perfect fit for you. You can get these beautifully looking butterflies on your hand or just go with a single-hand design. It's up to you and your choice.
3. Cute and tiny butterfly tattoo design on the finger
I know many of you want to get butterflies on your finger. And, I must say the location is very appealing and adds charm to your fingers. Here are two designs, the first with extra added elements around the butterfly and another with a solo butterfly design. I am sure, you will not just love this cute and tiny butterfly tattoo but like the design location as well.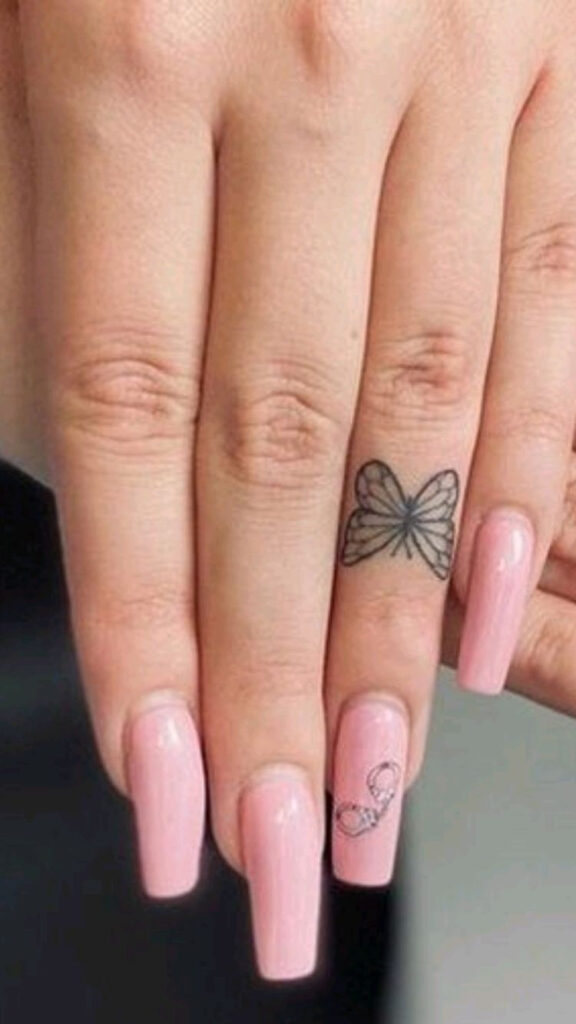 More ideas for you: 5 Best mom dad tattoos ideas
4. 3D butterfly hand tattoo design
Do you want your butterfly to be inked in 3d? Here is another innovative 3d butterfly hand tattoo design for you. The design looks very impressive, and attractive and adds beauty to your style. The blue color adds calmness and coolness to your mood and thus your personality.
5. Black and simple butterfly tattoo design
Let me end the list with 3 more simple black butterfly hand tattoo designs for you. In these designs, you will find all three sizes: tiny, small, and bigger designs. In the first design above, you have three butterflies spread around your hand.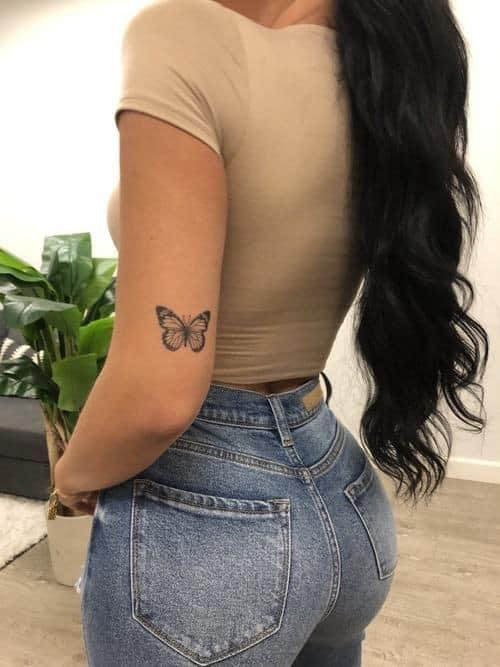 If you want the design at an entirely different area of your hand, here is another tiny butterfly tattoo design to try around your elbow area. Thank me later for both the design and location. Cheers!
Last but not least, I have a very personalized buttery hand tattoo design idea for you. I mean, you can add the year of birth inked with the main butterfly theme design. The design is very similar to what is listed in the first place here. The difference in the year of birth. Also, if you want the year of birth of your loved one, you can do that as well.
I am sure, you got some unique and beautiful ideas from the list above. Let me know in the comment which one is your favorite. If you looking for more ideas, do let me know in the comment below.