I am back with another amazing outfit idea, this time "Top 5 grey shirt matching pant". Compared to other colors of the shirt, grey is not that popular among people.
But some people have a special affection for the grey color. Some love to buy "grey" shirts but get confused with the right match of pant.
In this post, I will help you with the top 5 popular color of pants that goes well with the grey color of the shirt.
Not just shirts, I will also include some options for grey color t-shirts. Actually, it is more about matches of color than shirts or t-shirts.
I will keep in mind to include both dark and light shades of grey to match the right color of pants. So, without any delay let us get started with the list.
5 Best grey shirt matching pant combination ideas (Formal & casual)
1. Dark grey shirt matching black pant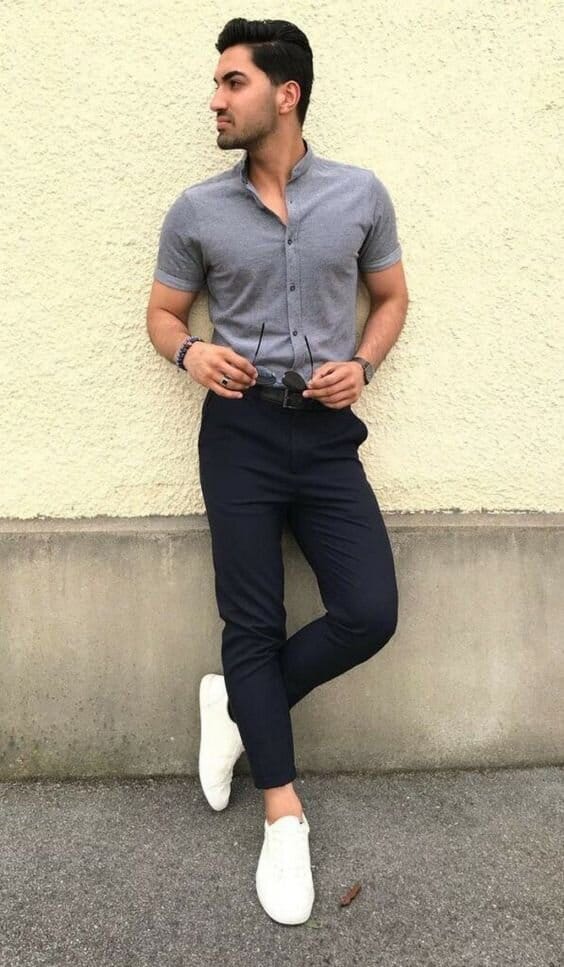 Let's start the list with a darker shade of grey shirt. A dark grey shirt when combined with the right color of pants gives you a very premium look.
Black is a universal match, so I have put the black pant in the first spot. Not just universal, the black color of the pant is the first choice of many who loves to wear a dark grey shirt.
The best part about black color pants is that you can match them with both light and darker shades of a grey shirt.
If you running out of ideas to add more elements to this outfit, you can try a white sneakers with this attire.
The white color gives the whole outfit a better contrast, and to your appearance as well.
2. Light grey shirt with blue jeans
On the second spot, I have something from a casual look. By casual I mean more toughness to your style.
A light grey shirt or t-shirt can match very well with a blue jeans pant. Just keep in mind that if you are wearing a lighter shade of grey then match it with a darker shade of blue jeans.
If you are wearing a light grey t-shirt with blue jeans then try matching them with a brown loafer. The brown loafer will not just extra contrast but also add toughness to your attire.
Further, you can add a brown leather belt matching your shoes. This is the perfect attire for casual occasions and small parties.
Read More: 5 Best black shirt matching pant combination Ideas
3. Grey T-shirt with light cream cotton pant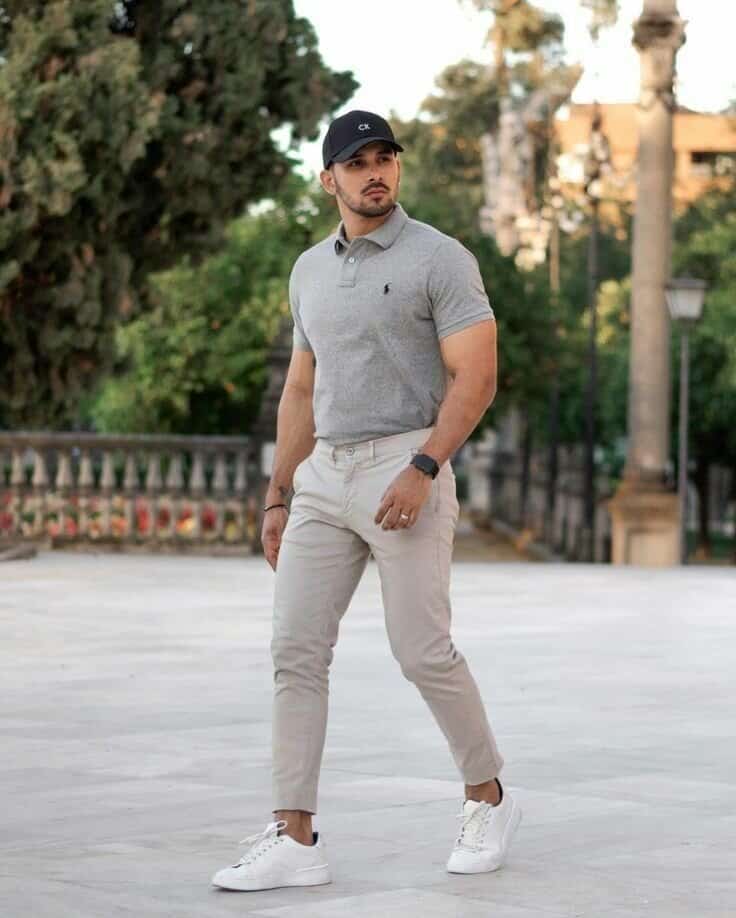 Next comes a combo of light-light grey outfit. Light can match light the same way as dark can match dark.
You can wear light cream pants with a lighter shade of grey shirt or t-shirt. Further adding white sneakers will add charm to your style.
A black sport watch will be a great addition to this outfit. A perfect grey casual wear for casual occasions.
4. Grey shirt combination with white trousers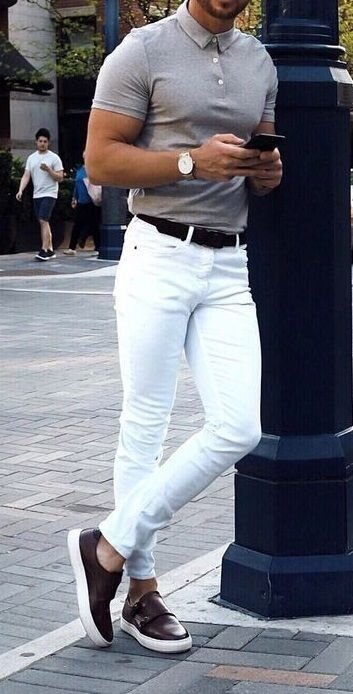 On the fourth spot, I have a white-grey combo for you. It is a little less known match but worth trying.
If you are bored of the same old grey outfit match, try this white match with your grey shirt. The white pant will look better with a darker shade of grey shirt compared to a light grey one.
You can try this white-grey outfit with brown or black loafers.
Read More: 6 Best blue jeans matching shirt combinations ideas
5. Light-Dark grey outfit combination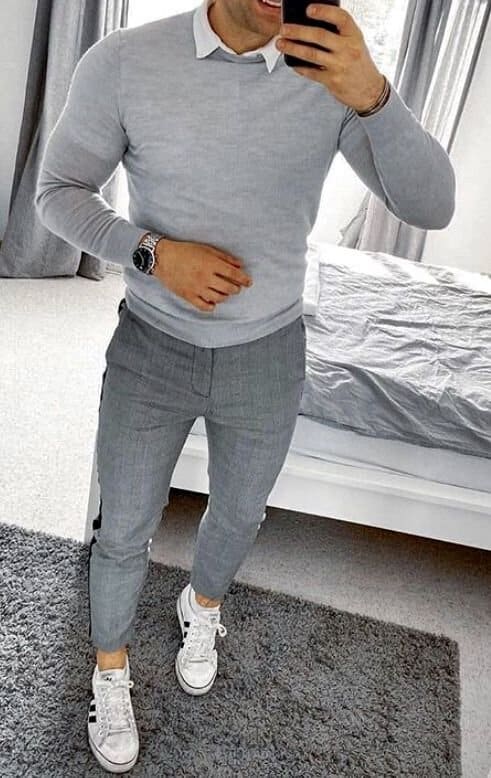 Last but not least, on the fifth spot I have a grey-grey combo for your next casual occasion. Just remember, to match a dark-light grey shade.
For example, have a look at the above outfit. A slate grey color pant from a darker shade matches well with the light grey shade T-shirt/shirt.
Matching this grey-grey attire with a pair of white sneakers will bring beauty to your style.
Final thought
I hope you got some cool ideas from our list. If you ask me about my favorite grey outfit, I have to pick from the list above.
I personally like to match a grey shirt with black pants. If I am bored, the second best choice for me would be the Light-Dark grey combo (The fifth one from the list above).
Let me know which one is your favorite grey outfit combination idea. If you have any more matches, let me know in the comment.