Looking for some stunning Arabic mehndi design ideas for an occasion? Here in this post, I will walk you through the top 14 Arabic mehndi design ideas that you can try on your front and back hand.
After, spending some time researching the best design ideas, I finally stumbled upon these beautiful art lists.
Also, seeing the wide range of people's choices and giving you a better idea, I have divided these designs based on different categories.
Some people look for easy and simple Arabic mehndi designs for small occasions. For the bridal design, I have some great ideas coming up in the post.
Enough talking, let me directly come to the point and show you my list. Here you go…
14 Simple & easy Arabic mehndi design ideas (Back & front hand)
1. Easy and beautiful Arabic mehndi design for back hand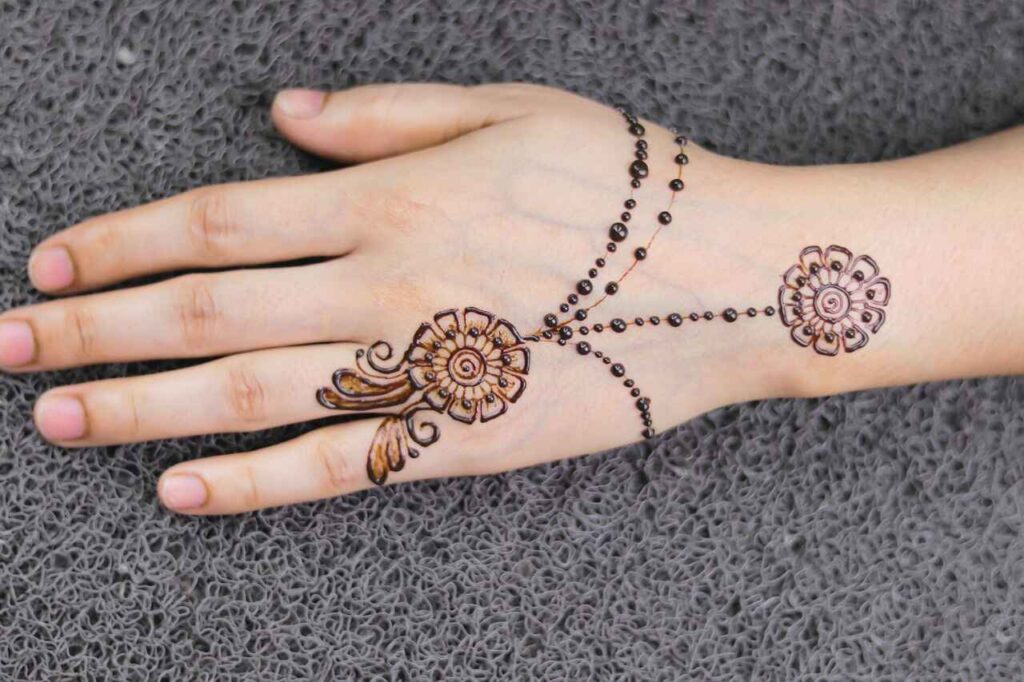 If you are looking for an easy Arabic Mehndi design, this could be the best fit. The design is easy yet charming. The stunning mehndi design feels like any real hand jewelry.
The hanging flower-like design at the wrist adds an extra layer of beauty to your hand. And, the pearl-chain design is the main point of attraction here. Not to forget the beautiful bigger flower design around the finger area.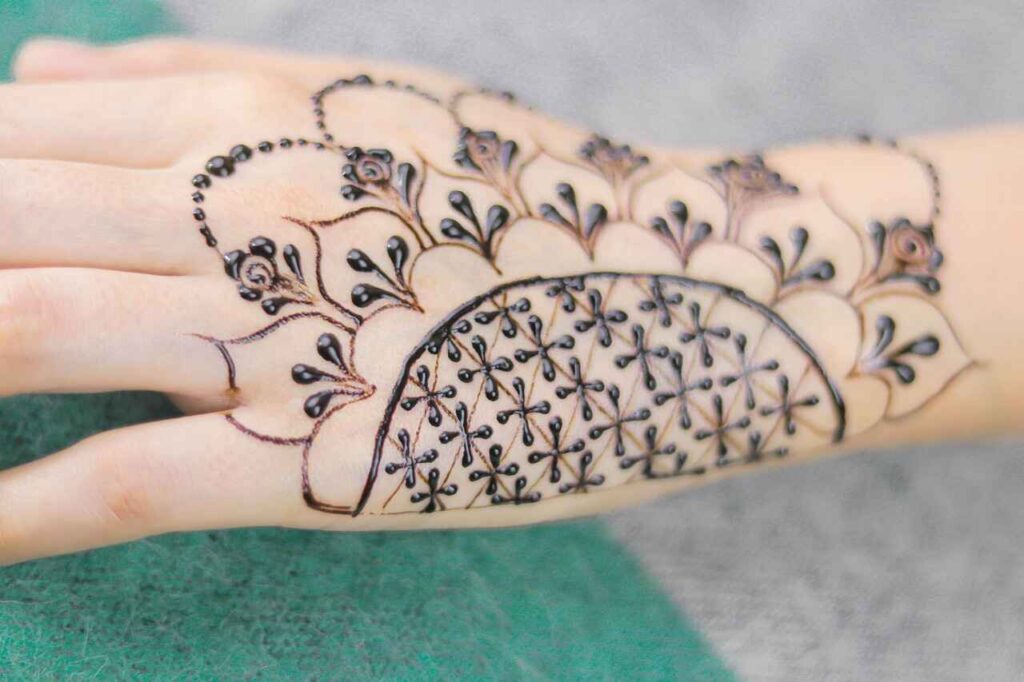 Here is another easy Arabic Mehndi idea for a quick design. Also, if you are running out of time and looking for a quick and easy mehndi for your hand, you can consider this.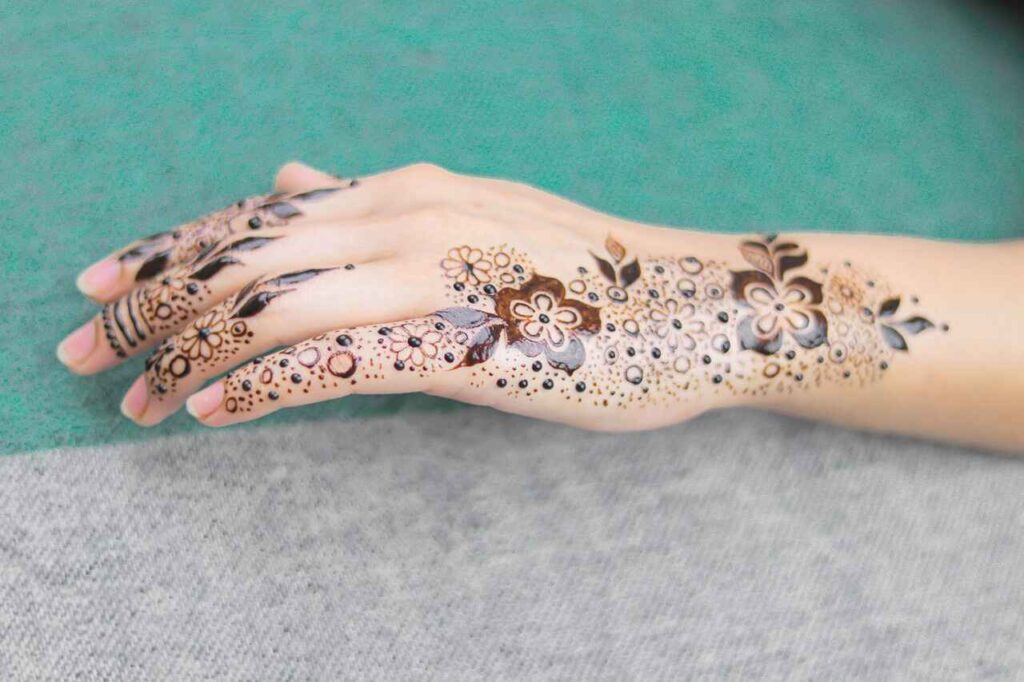 Believe me, this is one of the best and most beautiful designs available. Also, if you are not looking for a bigger design and still want to bring depth, this is the design for you.
Below are two more easy designs coming for you.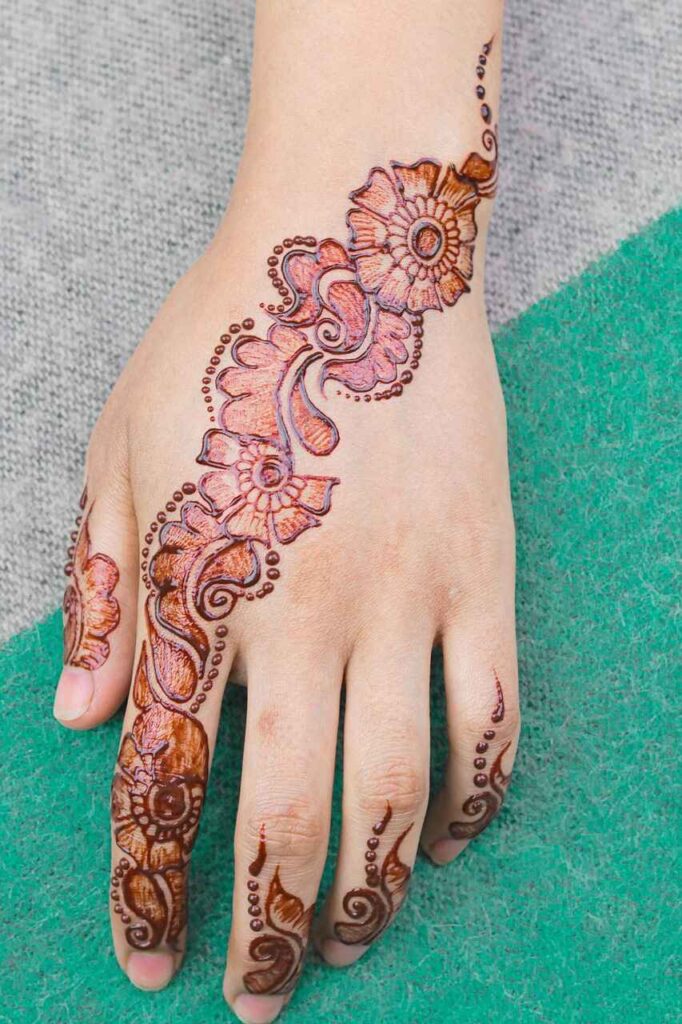 Read More: 6 Best tattoo mehndi design ideas (Simple hand designs)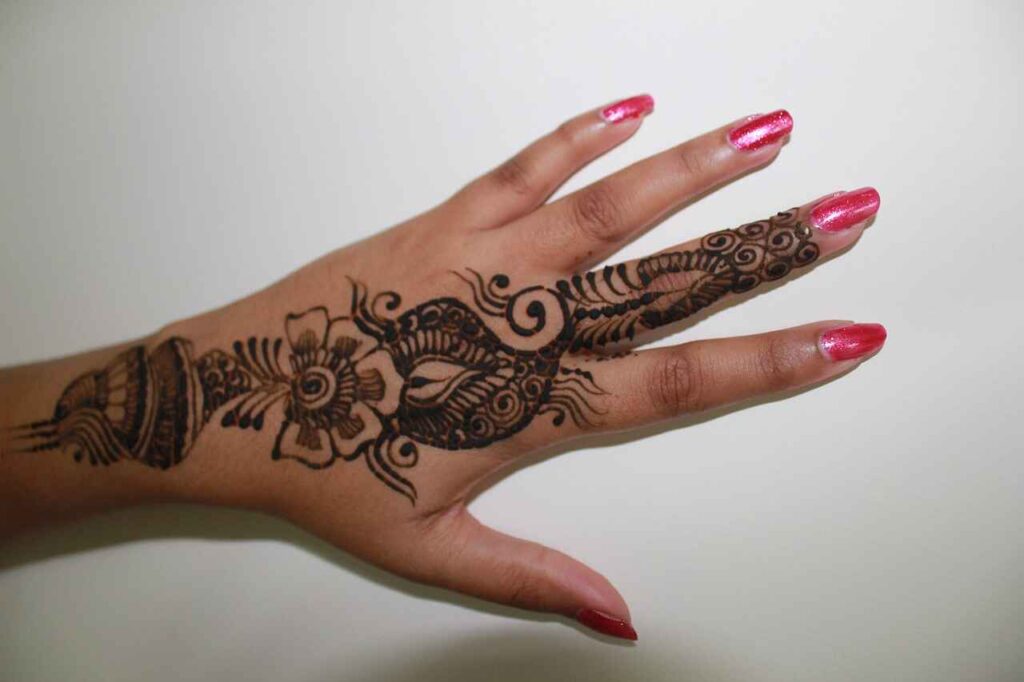 2. Arabic mehndi designs for full hands (Best for Bridal Design)
Many of you want an Arabic Mehndi that covers your hands, I mean full-hand design. Have a look at the above design, the mehndi design has beautiful artwork extending from mid of your hand all the way to the tip of your fingers.
The design has detailing of leaves and petals with other beautiful artwork. Below is another design idea that will cover half of your hand.
If you are still not convinced and looking to extend the design further. Here is another design that will cover your elbow and stretches up to the palm. Thank me later.
3. Simple Arabic mehndi designs for front hand
4. Bridal Arabic mehndi beautiful design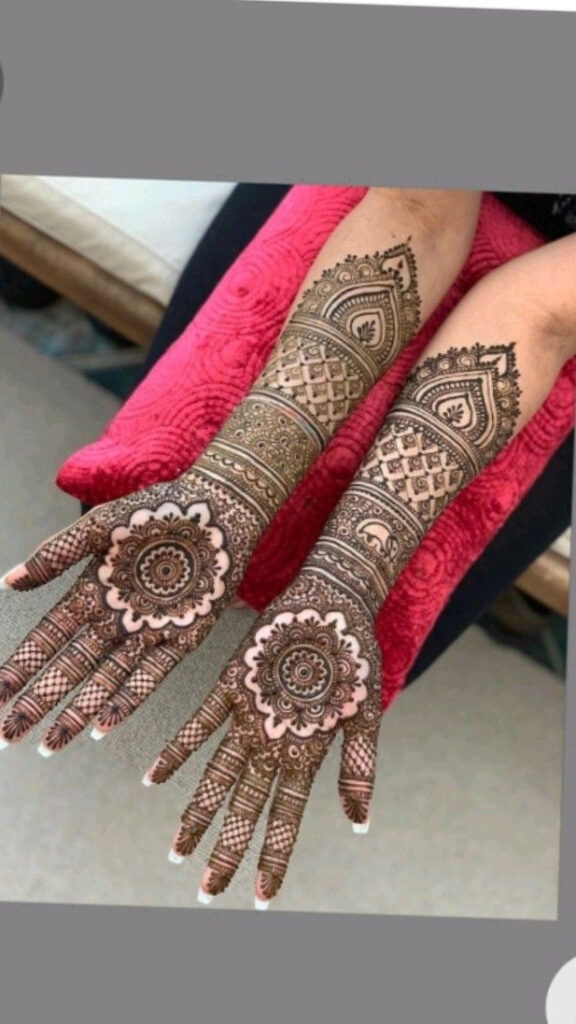 Are you about to get married or looking for a bridal design for your dear one? Here is the idea for a perfect bridal Arabic hand Mehndi design.
This is a full-hand Arabic bridal mehndi design that has a lot of detailed artwork. The design is the perfect mix of culture, tradition, and trending design.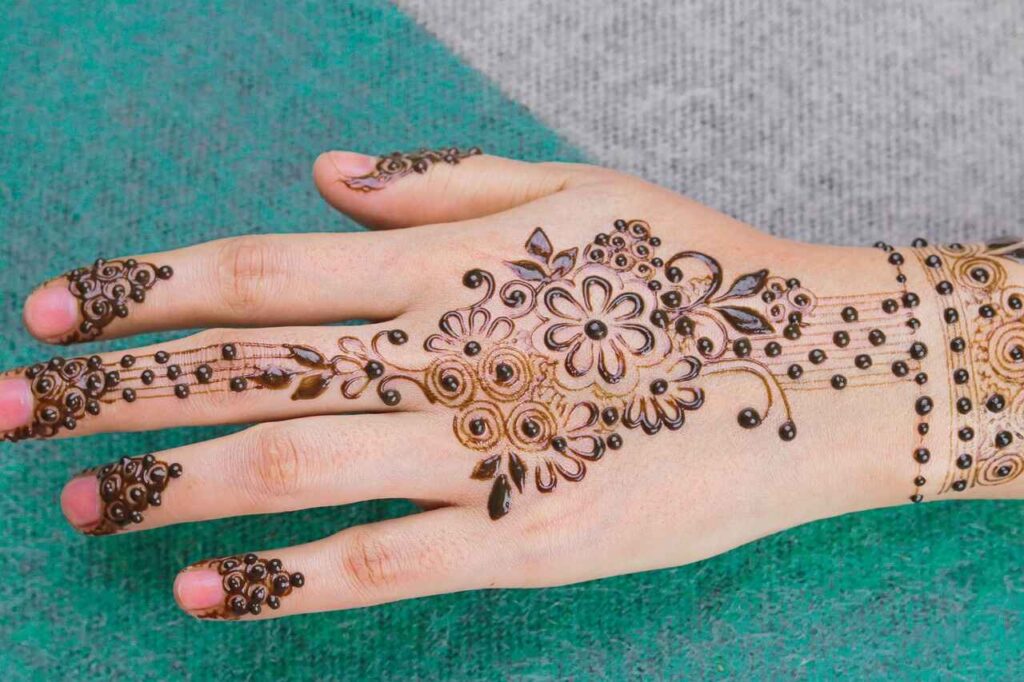 Some people do not want heavy designs, so here are some more cool bridal Arabic mehndi designs. The design is simple yet elegant. The design does not require you to sit for long hours to get it done.
5. Finger Arabic Mehndi design idea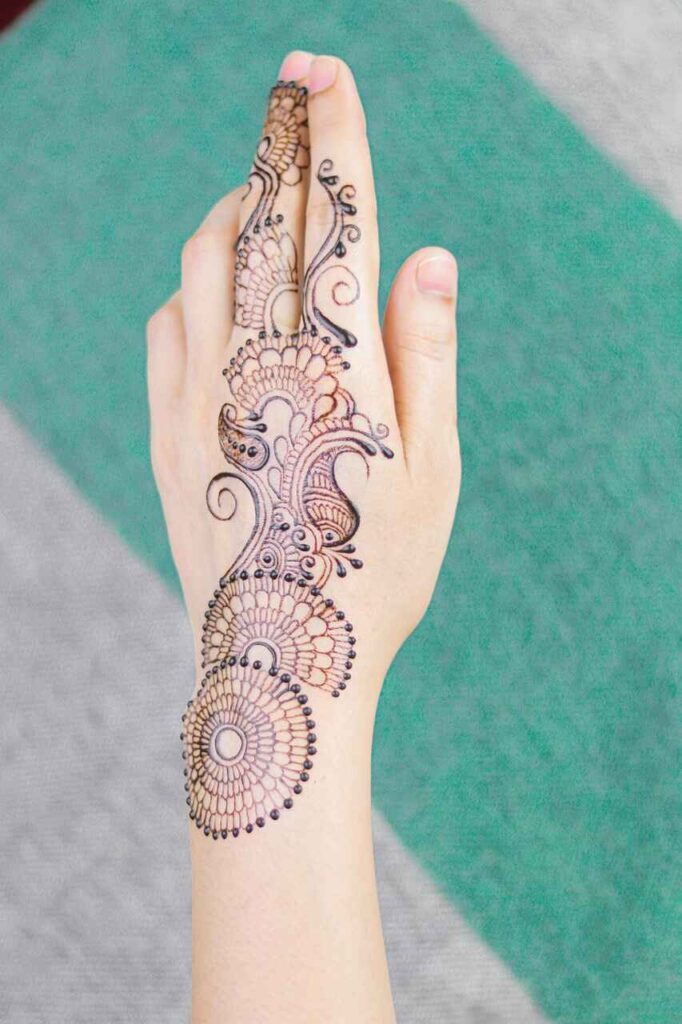 Some people look for a design idea that covers their fingers and especially want to highlight them. Here are two more designs that will cover the back of your hand including your fingers. The above design gonna cover your index and middle fingers.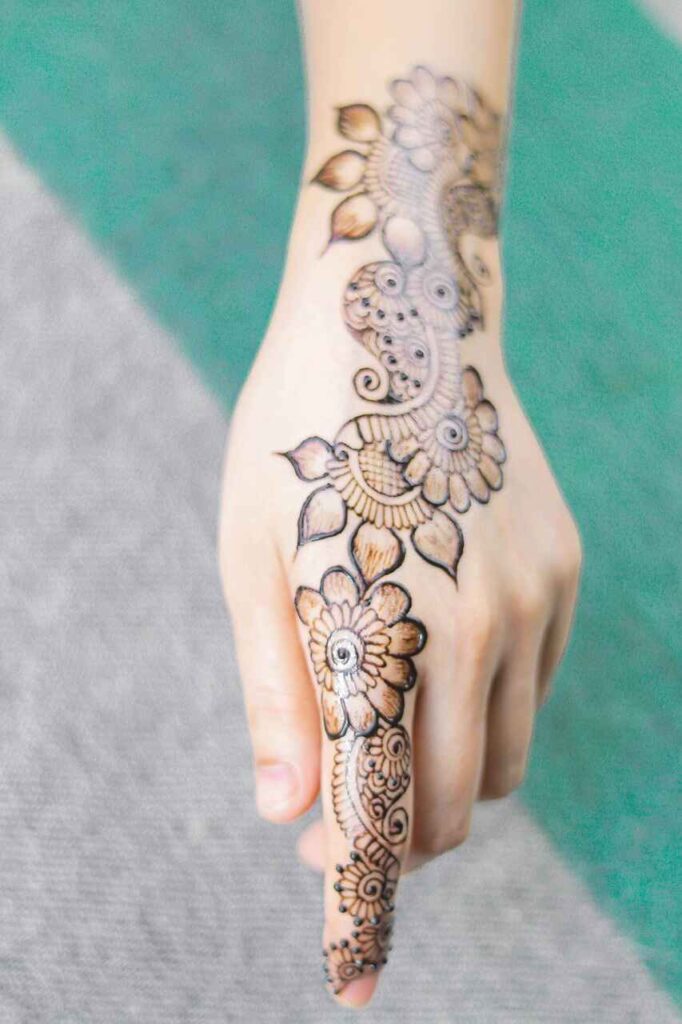 Last but not least, if you especially want to highlight your index finger with a design, here is another idea. The design covers your index finger beautifully with flower and petals artwork. The design extends the back of your hand all the way to your wrist.
Final Thought:
If you have reached this point, I am sure you are equipped with some stunning Arabic Mehndi designs. These designs are for every need and for every occasion.
In India, Mehndi is part of the tradition and people wore them on their hands with so much love. From marriage to festivals to parties, Mehndi is everywhere in India.
Let me know in the comment, which Arabic Mehndi you liked the most. If you want to explore more design ideas let me know.
Also, if you want to share your design, you can write an email to me. I will be happy to post your design and list here. Have a beautiful day and happy mehndi designing.