Getting the best tattoo mehndi design ideas is time-consuming and a little difficult task. It happens many times that women need a nice looking tattoo mehndi design for an occasion and get lost amidst many options.
It is human nature, the more options you have, the more choosy you become and get lost in the flood of options. It is better to have access to limited but best of the best ideas and save yourself from any choice anxiety.
Therefore in the post, I am going to list down some great ideas for tattoo mehndi design for you. After spending hours on the design ideas, I have picked these designs to try.
Also, traditional mehndi design and mehndi tattoo design are different. In the latter, you need to add some style and chicness to your designs, and the former needs more traditional styling.
Having said that, let me guide you through these cool design ideas.
6 Best tattoo mehndi design ideas on hand, finger, leg & wrist
1. Tattoo mehndi design on hand
Let me start the list with the most trending design in the tattoo world. And that is getting a dragon tattoo inked in some manner.
The best part of the above design is that it has a little mix of traditional mehndi design and trending tattoo design. If you want to look cool and stylish with your next mehndi tattoo then having a traditional design dragon mehndi tattoo is a great fit for you.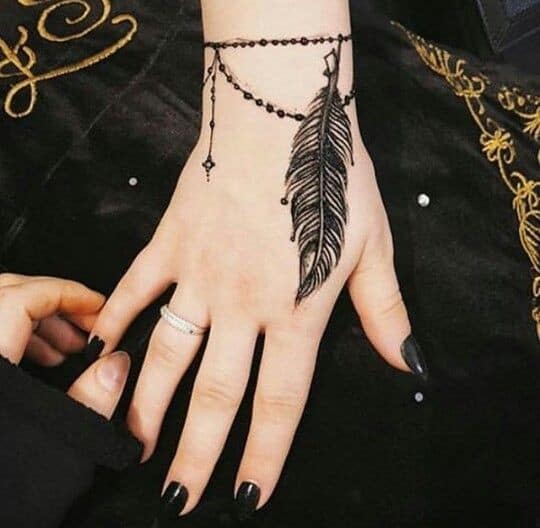 Now next comes another design with a nice mix of tradition and style. The feather gives your design a traditional look and the art around the main theme adds style. Also, if you are looking for a mehndi design on the back of your hand this might be the best fit.
Must read: 10 Best butterfly hand tattoo ideas for women
2. Simple tattoo mehndi design on wrist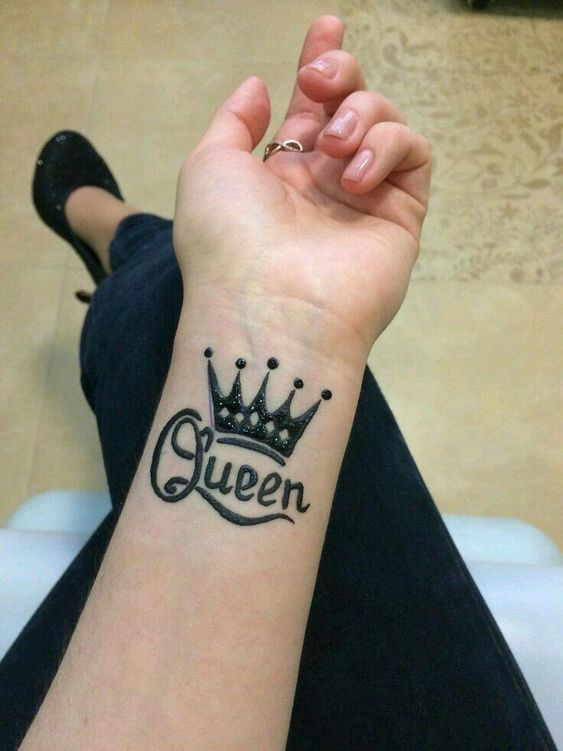 Many women look for design ideas for their wrists. Therefore, I have another mehndi design idea to try on your wrist. The beautiful crown with the queen written under it is just awesome.
It is a simple, easy, and quick mehndi tattoo design for your wrist. It will take a few minutes to get the design ready if you are a professional or even trying it at home yourself.
3. Finger tattoo mehndi design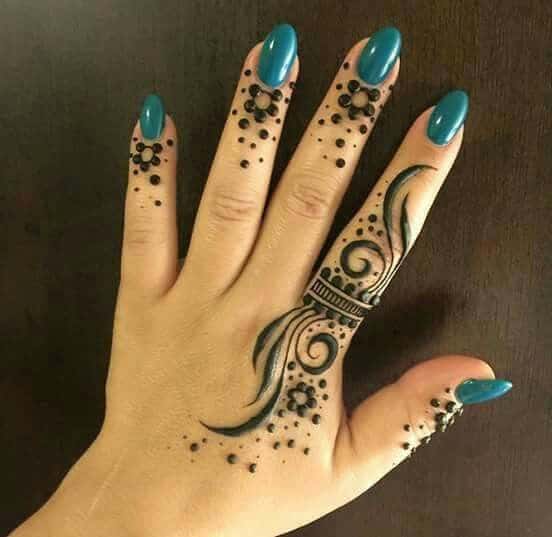 If getting a mehndi tattoo on your hand looks cool, then getting it on your fingers looks hot. So, have a look at these mehndi designs to try on your fingers.
The design will add charm to your fingers. The extra design on the index finger is enough to get eyeballs. Also, the design in the above pic will cover all your fingers.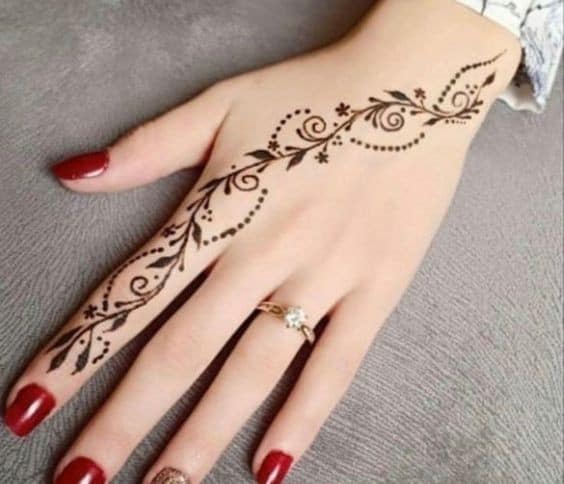 If you are looking for a simple yet beautiful design to try on your finger, then here is the one. The design is perfect for those looking to cover their index finger and avoid covering their other fingers.
4. Love leg tattoo mehndi design
Do you love yourself or want to dedicate the design to some you love? Here is another design with a "love" quoted beautifully. The design is simple, and small, and can be done in a few minutes. Also, the design can be tried on other parts of your body including your hand, neck, shoulder, or leg. The choice is yours and the way you want to carry this love tattoo mehndi design.
5. Small henna tattoo design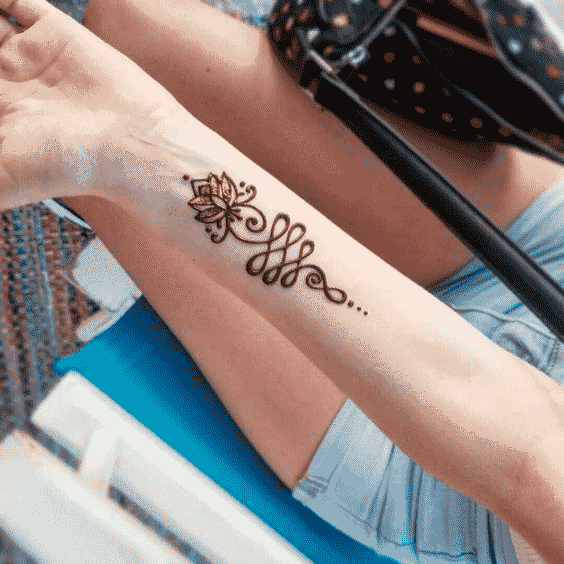 Some people look for a quick and small mehndi design idea. And this one looks great on your wrist. It does not require detail designing work and is a time-friendly design idea. It has a small stylish lotus design on the top with simple spiral artwork. This will be a great match for any party occasion or going out for any vacation. You will look cool, stylist and your friends gonna appreciate your new mehndi tattoo.
6. Dragon henna tattoo design on hand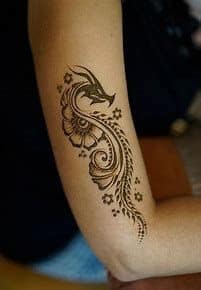 Last but not least, let me end the list with a dragon mehndi design to try on your bicep area. Again this design like all other designs is a mixture of traditional and modern tattoo designs. The flowers in the design bring some elements of culture and nature, and the dragon makes it look modern. So, what are you waiting for grab a design and stop confusing yourself much? If you like any of the designs above let me know.