Congrats!! You have completed your very first step towards your weight loss goal. You chose to read this article on "How to lose weight at home in a week" because you are serious about your fitness.
And, this shows that you are slowly building a new attitude towards a healthy lifestyle.
In this article, I will try my best to cover all the important topics and tips you need to know before starting your fitness journey. Also try to answer, "how to lose weight at home in a week?"
I highly recommend you to read this guide completely. I am sure by the end of this guide you will be able to motivate yourself for weight loss.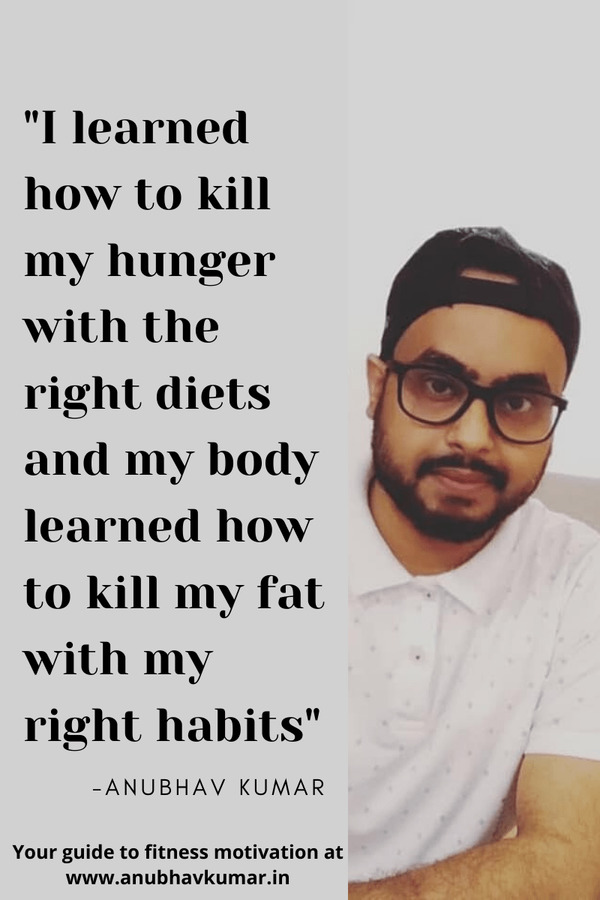 Below are some tips on how to lose weight at home:
This is how to lose weight at home in a week
1. Tighten your belt to lose weight at home in a week
People have a lot of queries before starting their weight loss journey. The very first question most have is, "whether to join the gym or make a weight loss diet plan to lose weight?".
I will answer a little later in this article.
Learn to ask some questions if you want to have a real working plan that works. Asking questions will help you build a solid weight loss plan. And, this is what I had done when I was planning to lose weight.
I have listed some very important questions you should be asking to yourself for weight loss success. I am sure these questions will help you lose weight successfully with the right fitness mindset. Most fail because they fail to plan.
And this is why I ask you to tighten your belt and get ready to find answers to some important questions listed below in the next point.
As a newbie, I had a lot of questions pounding up and down in my head. So, let me share with you some tips that I followed when I started my fitness journey.
2. Things to know before you plan to lose weight at home in a week
This is a very important phase (the starting point) of your weight loss journey. If this is not executed well, you will delay again starting or leave in the mid. We humans always find procrastinating an easy solution to every problem.
Here are some important questions you need to ask yourself. I remind you, the starting point of your weight loss journey is very crucial.
How realistic are you?
We are taught since our childhood that healthy eating and exercise are good for a healthy lifestyle. But rarely do we follow these instructions.
Many times it happens, the one who is suggesting these tips, himself/herself fails to follow in the long run.
God has created humans in a way that he/she can answer all the queries of his/her life himself/herself. Sometimes the inbuilt teachers within all of us can easily answer most of the difficult questions.
You need to be true to yourself and close your eyes and ask, "How realistic and practical are you implementing solutions you already know?".
People keep delaying doing things they already know. Fitness is one of them. We already know what can make us fit, healthy, and happy in life.
But rarely, we try to be practical to solve the problems in front of us. Your problem remains as it is waiting for your response.
Change your attitude: Build a weight loss/fitness attitude

My very first advice is to change your attitude towards your problems. Thinking for a solution without any action is not gonna solve your problems.
Once you have decided to do something to tackle your problems, be true to yourself and start implementing all the necessary steps required to reach the solution.
I keep sharing my tips, diet plan, and lots of motivations for a successful weight loss through my Instagram account. Check here and never lose your motivation for your mission to fitness.
You have to get rid of your old habits of procrastination and start doing it right away. The moment you figured out a problem, dive into getting the best solution. Most of the time, we get the answer easily from within us.
Leaving something for tomorrow will never get you a solution, and this is what most keep doing as an easy solution to all issues in life. Be practical as much as you can and start implementing steps right away.
How serious are you to lose weight?
Once you have decided to take initiatives towards your new fitness journey. Asking this question is very important.
There are a hell lot of people who can advise on workouts, healthy food, diets, etc. But, if you are not serious, no advice gonna work for you, not even your own.
Let it be any goal, fitness, or anything, if you are not serious about your goal, your every step gonna bring you down to start. Chances, you will leave your mission half-way.
The seriousness comes with motivation and awareness both in place.
Many times it happens, we are aware of things but in lack of motivation, we leave things for tomorrow or someone else to tackle.
Do not forget, it is your problem if you are not serious nobody else gonna be serious about your problems. People are busy fixing their issues.
Once you know your seriousness, now you need to move to the next steps towards your fitness journey.
How motivated are you for weight loss?

Are you motivated enough for your new mission? This is the biggest secret to success.
Sometimes, people have all sorts of knowledge and skills but if not rightly motivated, their all efforts keep them pulling down. Motivation is like fuel to your mind and body to drive you smoothly to your final destination.
One who is energetic no power can bring him/her down and sometimes can make impossible, possible just with the right motivation. If you are self-motivated, you will never get demotivated
Suggested article for you: Best book for weight loss motivation
How aware are you?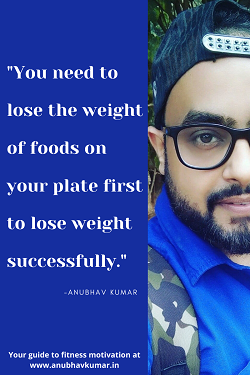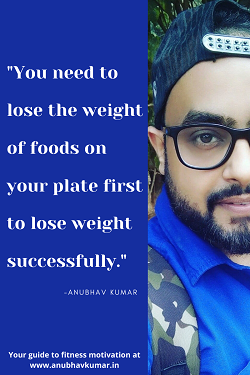 If you are not aware of your problems, it will be difficult for you to find the best solution. So, always be informed well enough to kickstart your journey.
Sometimes, you get confused about where to start and how to start once you know the problem and want to take some actions to fix it.
As I stated before that people get confused about whether to select a gym or dieting once they want to start their weight loss journey.
These are two different paths that lead you to the same fitness destination. The only difference between the two is the steps and actions required to reach the goal.
Ask yourself, what do you want, tone your muscles or a lean body. The gym is a perfect solution for muscle toning and balanced dieting is a perfect solution for a lean body.
So, always get aware of what you want to achieve to select the right path to success.
3. Plan to lose weight in a week at home
If you are wondering how to lose weight at home in a week or how to lose weight fast and easy, let me share with you some practical tips for a successful weight loss journey.
Once you have worked on all the above points then you are all set to start your "mission fitness". And, I know your mission gonna be successful if approached smartly and dedicatedly.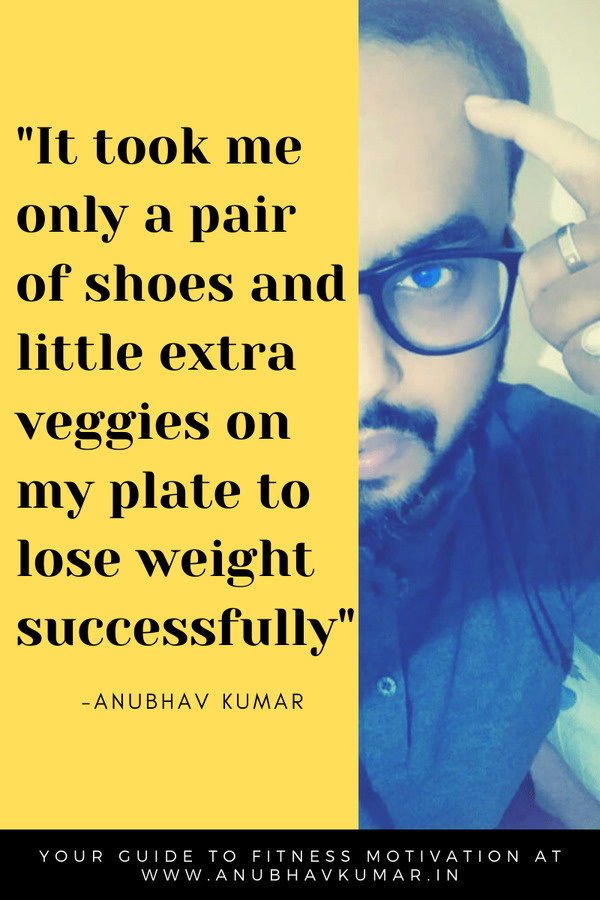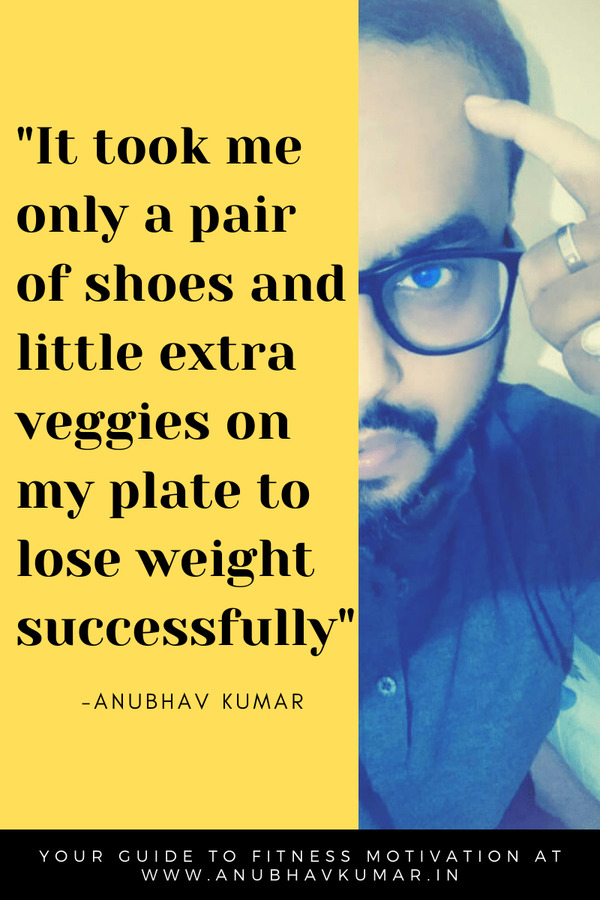 The first and foremost thing to have with you is a working plan, here I mean a diet plan. If you know how many calories you need to eat daily then you are good to go.
Controlling daily calorie intake is the only thing that can help you with your weight loss journey.
And, working on your balanced calorie intake takes little effort. You have to leave your old habits of eating beyond your calorie limit.
I have struggled to lose weight for 8 years. Following the Willingness Meter that I have created for myself has helped me lose weight effortlessly.
Now I want to share it with you. Willingness Meter is an ebook for those struggling to achieve their short and long-term goals, let it be your weight loss goal or anything.
Read how this ebook can help you by clicking the button below.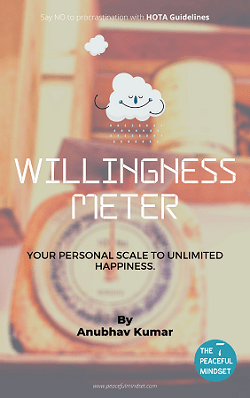 Check your "BMI reading" first, this will help you know how much fat you need to burn in total and what should be your ideal weight based on different body factors. You can check your BMI readings here
1. Make a weight loss diet plan
Start your journey with a working diet plan. You can consult authorized diet experts for this. They will make a diet plan for you based on different body and medical factors.
Read this: The best Indian diet plan for weight loss – Plan it today
Once you have a diet plan. Start following it without fail and be in touch with your nutritionist to track your progress properly.
2. Control your daily carbs intake
Controlling your carbs is very crucial and is the secret mantra to weight loss success. I have written a full article on how much carbs you need to eat daily here
We eat a lot of carbs unknowingly. And, the biggest contributors are bread (rotis) and rice which we consume on a daily basis. Tracking these foods is very important. I am not saying to eliminate it but eat as per your calorie budget.
4. Find low carbs food to lose weight at home
Almost all veggies are low carb food. You can eat these in volume to control your hunger. More veggies fewer carbs.
Next time, put low carbs food on your plate and put lots of low carb veggies.
You can also try using an indoor grill air fryer, it helps with more healthy cooking and reduction of unnecessary usage of oils
Here is the list of low carb vegetables:
Cabbage
Cauliflower
Spinach
Tomato,
capsicum
Bell Peppers
Broccoli
Mushroom
The list is endless..
I have curated a list of weight loss friendly veggies. Read this: Best vegetables for weight loss – A list
How to control carbs?
Say no to white sugar and sugary drinks. Many people have habits of drinking soft drinks, cakes and other junk foods high in sugar and carb.
So, if you want an answer to how to lose weight at home in a week then first control sugary stuff available outside and home.
If you love sugar then eat low carb fruits like watermelon etc. Eat less bread (roti) and rice and replace the gap with more veggies in your diet.
Always, track your daily carb intake properly. There are many apps available that can help you with this. Healthifyme is the one that I used.
Suggested article for you: How many carbs a day to lose weight?
5. Work on your hunger

If you are eating smartly and made a smart diet plan, you will feel full and can control your hunger.
Whenever we feel hungry mostly we consume carbs, so better to add more protein and other low carb food to your diet. Drink at least 10 glasses of water at regular intervals. Water also plays an important role here.
Protein-rich foods help you feel full for a long time and save you from unnecessary eating
Sometimes people eat food untimely when they feel bored and have nothing to do. Engage yourself in some activities so that you do not feel bored and keep checking your refrigerator.
Change your gossip topics when at home or the workplace. You have much better healthier topics to talk about than talking simply about junk foods etc.
6. Eat homemade weight loss-friendly foods
Here is the list of some weight loss friendly veggies.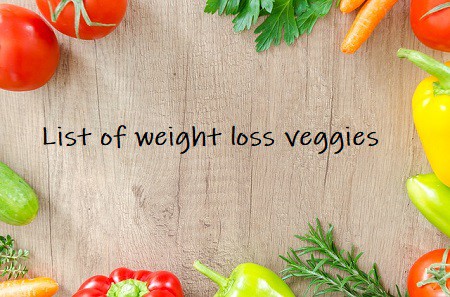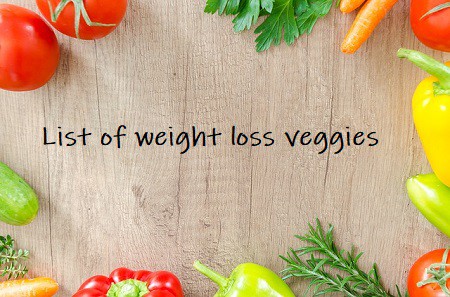 Veggies:
Broccoli
Cauliflower
Spinach
Tomatoes
Kale
Cabbage
Lettuce
Cucumber
Mushroom
Bell Peppers
Fruits:
Avacado
Watermelon
Berries
Papaya
Peaches
Drinks:
Green tea (My favorite)
Black Coffee
Suggested article for you: Benefits of green tea in weight loss – My review
Dairy products
Cotton Cheese(Paneer)
Yogurt
Cow Milk
7. Lose weight fast with exercise

Workouts are as important as your diet. If you are all set with your daily calorie intake and following your diet properly, you must start any workout to burn your extra fat.
Suggested article for you: Exercises to lose weight at home fast – Simple, easy & effective
Exercise can speed up the pace of your weight loss process. I have made a complete list of workouts that you can do at home or nearby parks to help you burn fat. You can check the list here
Lose weight in 7 days:
Do you know that you burn fat every day if following your diet properly? The fat-burning process keeps working every moment. And, good thing is that your workout can boost the pace.
If you want to see a good result in a week, or wondering how to lose weight fast in 2 weeks or 1 or looking for the best solution for this question how to lose weight at home in a week then be consistent with your daily workouts.
For me, brisk walking has helped me a lot in my weight loss journey.
Suggested article for you: Walking for weight loss – My weight loss journey
My daily diet routine, workout, and daily intake of 10 glasses of water helped me lose weight at the pace of 1kg per week.
My advice is that you can not expect to lose 10 kgs in a week, neither it is good for your health nor good for your looks.
Losing weight at a recommended pace is always good for you. Go slow but never quit. If you are doing well with your diet and workout, you will certainly lose some weight per week.
And please never get in the influence of any outside product(Pills etc) that is claiming to lose weight fast. Follow your diet and workout and you get the answer of how to lose weight naturally.
My final suggestion, do not to look for a shortcut and better concentrate on doing what is required and recommended. Hurry is the name of the devil. Move little by little but make sure you reach your destination.
8. Prepare home recipes for weight loss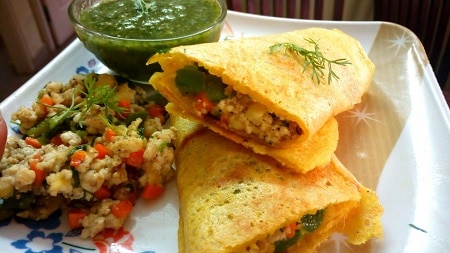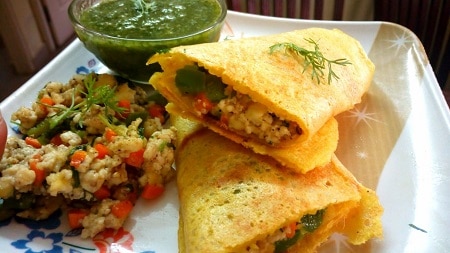 Do not run behind asking or finding online recipes for weight loss. All recipes are good if you are using less oil and spices.
Here are some weight loss home recipes: Get the recipes
But always prefer adding foods that are low in calories and carb and can be eaten in volume. As I mentioned before, almost all veggies are low in calories and carb.
If you are smart at selecting the best ingredients for your dishes, then you will lose weight smartly without getting confused looking for weight loss recipes.
Your own homemade foods with less oil and spices are best.
Take away: lose weight at home in a week
Hope this article helped you answer how to lose weight at home in a week. You will certainly be able to lose weight at home following your diet and exercise properly.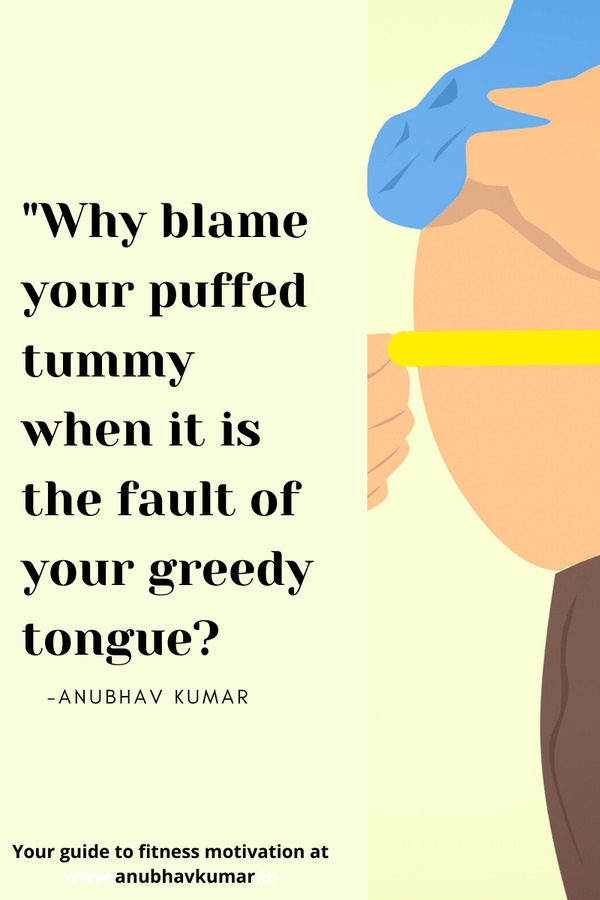 But before doing these two things, you have to be true to yourself.
Be committed to your goal. If you followed my tips in the first few paragraphs of this article, you will see success soon. I wish you all the best with your fitness journey. Lose fat, not hope. Take care!!
Just to remind you, I keep sharing all the tips, diets, and fitness motivation through my Instagram account. You can follow me there and I will never let your fitness motivation lose. Follow me here
Summary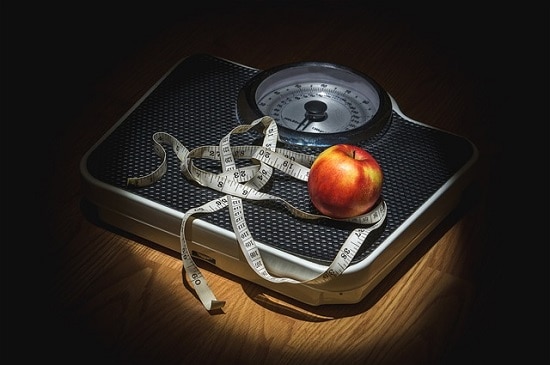 Article Name
how to lose weight at home in a week
Description
Guide to "how to lose weight in a week at home?". A beginner guide to weight loss tips, calories, diet plans, and workouts by Anubhav Kumar.
Author