If you love Lord Mahadev and looking for great Mahadev tattoo design ideas. Here is the list of the top 7 most attractive Mahadev tattoo design ideas for you.
Lord Mahadev is the symbol of power and enormous energy. Getting a Mahadev tattoo inked will make you look tough and energetic.
I have seen people getting lost in so many tattoo ideas. So, why get any other tattoo if you have these beautiful Mahadev tattoo designs?
In this post, I have listed down the Mahadev tattoo with Trishul, then a Lord Mahadev tattoo with Jayakara "Har Har Mahadev". I have listed some more cool Mahadev tattoo designs to try on your hand, wrist, and forearm.
Now have a look at these attractive Mahadev tattoo designs I have compiled for you.
7 Best Mahadev tattoo design ideas (Har Har Mahadev designs)
1. Har har Mahadev tattoo designs black (with Trishul)
Let me start the list with Har Har Mahadev's tattoo designs. I have two tattoo designs here for you. The first tattoo has a beautiful Mahadev pic with the text "Har Har Mahadev". There is a small Trishul just above the text. Also, Hindi and English are beautifully quoted in the text.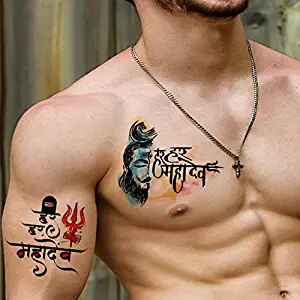 The above pic has two Har Har Mahadev designs which you can try at two different body locations. Or else, just pick the one you like the most. These designs are created using multiple colors.
The one on the chest has Lord Mahadev's image that is beautifully inked in blue and black. Also, the text "Har Har Mahadev" is perfectly written beside the Mahadev image.
The second tattoo design on hand has Lord Mahadev Trishul in red. There is a Shivling with Har Har Mahadev quoted using black and red colors.
2. Trishul Mahadev tattoo designs on hand in Black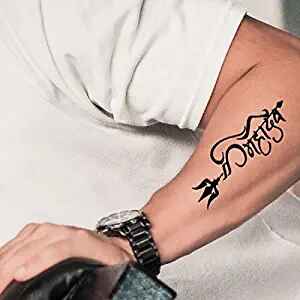 If you are especially looking for a Lord Mahadev tattoo with a Trishul, here are two more designs for you. This is a single-color design inked using only black color. There is a black color Trishul next to Mahadev written in Hindi. This tattoo you can try on your hand or forearm.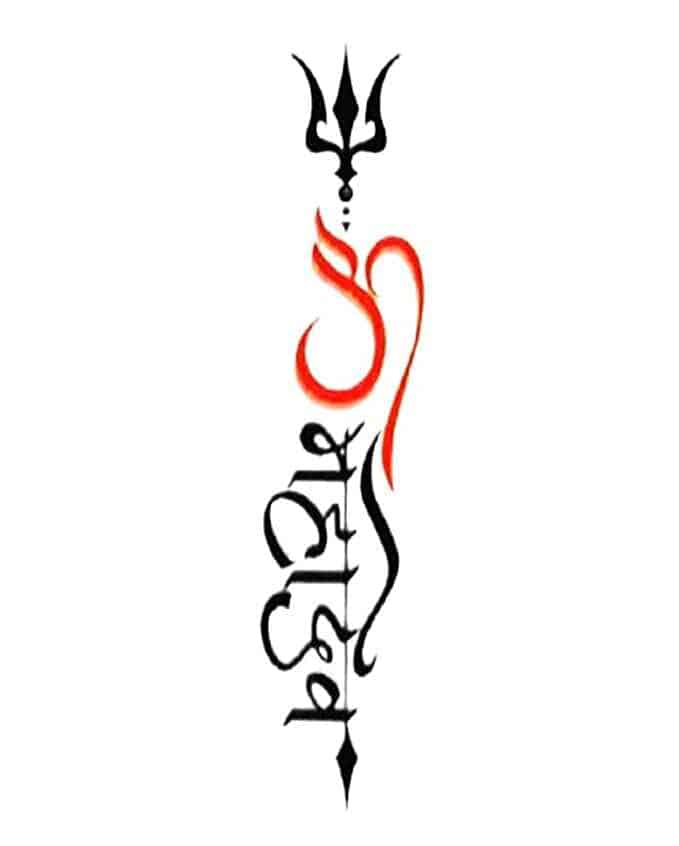 Here is a two-color Mahadev with Trishul tattoo design. I personally like this design compared to the one above. Also, you are free to avoid red color in case you want a single-color black tattoo.
3. Mahadev tattoo design on hand and bicep area
Do you want a lord Mahadev tattoo on your Bicep area or any other part of your hands like your wrist or forearm? Here are a few more ideas you can try on hand. Just have a look at the above Mahadev tattoo design. It has a mesmerizing image of Lord Shiva with his eyes closed. The design work done is enough to grab people's attention easily. Also, Mahadev written in red color is the main theme of this design. If you are looking for a bigger Mahdev tattoo then you can consider this design.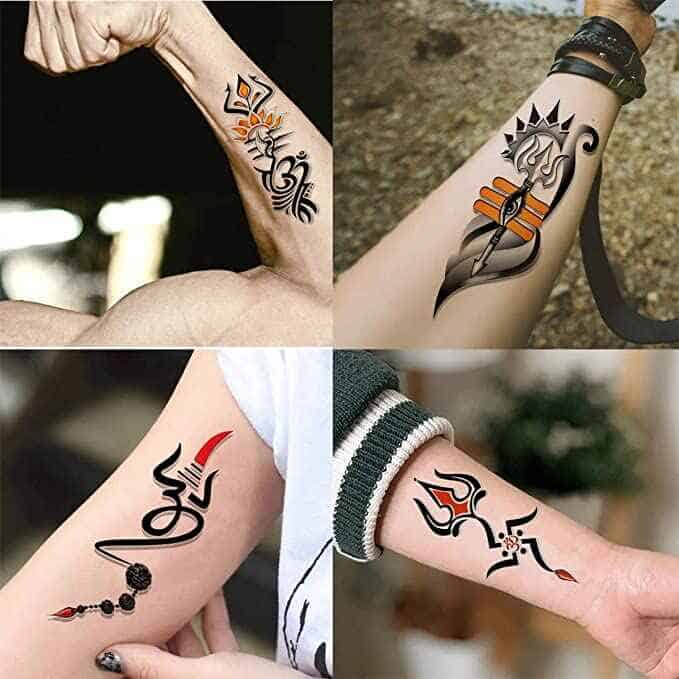 I have four more Mahadev tattoos for your forearm in the above image. These are simple, unique, attractive and so powerful designs. Also, red and black colors are so intelligently used in these tattoos. The best part about these designs is that you have four different Lord Mahadev Trishul designs that you can try on your hand. Not just the hand, these tattoos will look great at other parts of your body as well.
4. Simple Mahadev multicolor tattoo design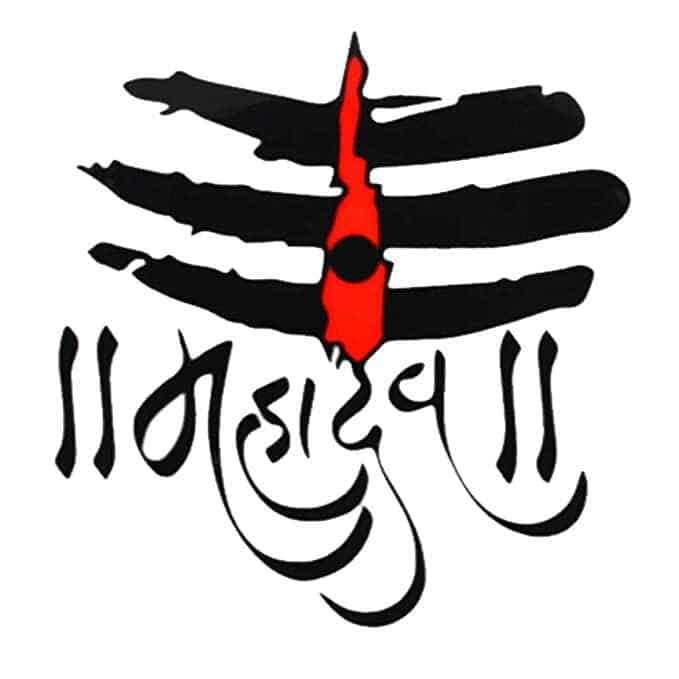 Last but not least, let me close the list with a simple Mahadev multicolor design for you. The third eye of Lord Shiv in the red is the center of attraction. This is a Lord Mahadev Tilak design tattoo for you. Just below the red-colored Shiva third eye, you have Mahadev quoted in the black color. In this simple design, you can try the hand, shoulder, or neck areas.
Final Thought
Getting a Mahadev tattoo inked is so satisfying. And when you get a perfect Mahadev tattoo design, it adds an extra layer of satisfaction. Let me know in the comment which one you liked the most. In case, you are planning to get one design from this list, comment below. I would be more than happy to know.
Also, if you want to explore more tattoo ideas, I have another post for you to help you out. Have a look at the below article.
More tattoo ideas: 5 Best mom dad tattoos ideas