Today, I am going to share with you some of the best "tips to lose weight fast".
I will be writing a detailed guide on how to lose weight by incorporating good diets into your eating habits and some of the best workouts to burn fat.
Before, you start reading this article further I would like to say these tips will work only if you are all set to work on your weight and not just keep these tips in your mind.
I strongly recommend you to read Tip 0 and Tip 1 completely because other tips you can get easily on the internet.
These tips should reach your heart first so that you never forget to work on your weight.
So, here are some effective tips to lose weight fast and easy.
1. Prepare yourself first to lose weight: Tip 0
Bring your earphone. plug into your phone and play and listen to your favorite music or any soothing songs and read these tips completely.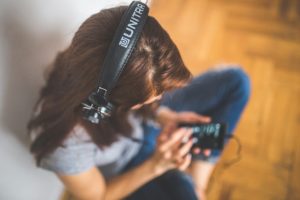 Songs will help you boost your weight loss motivation instantly and you will enjoy reading this article with a mission. So, sit back, relax and read this article with a cup of green tea.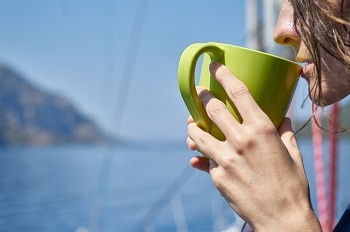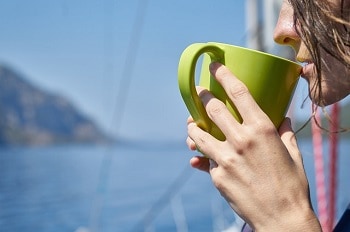 Recommended read: Benefits of green tea in weight loss – My review
My attempt as an author of this post will be touching your heart to reach your mind and finally motivate you to work on your body.
When I write and genuinely want to help you through my articles, I don't want to be another same old weight loss tips author on the web.
If you read these tips, understand it and follow them with full determinations, you will never need any further tips to lose weight fast on the internet.
Don't just look for tips, tips are everywhere, but rarely you will find any website helping you build the right fitness attitude.
Therefore my focus will be sharing workable tips and inspire you to work on your weight.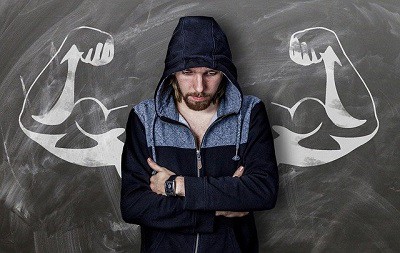 I see the success of my articles when you as the reader get benefited from my writings and information I gather for you for your weight loss success.
So, let me share with you some of the tips you can follow for a successful weight loss.
Keep in mind that some tips are for your information and not to follow immediately without consulting an authorized dietician or medical experts.
These tips may vary from person to person based on a different body and medical factors like age, gender. current weight, height, health issues, etc.
2. Be ready first to work on your fitness: Tip 1
You can get a lot of tips online, from your friends and family but if you yourself are not ready mentally to work on your fitness, you will keep delaying and procrastinating.
I have seen many including me from my past experiences that I used to simply gather information to work on my fitness and burn my extra fat, but never got the right motivation until august, 2019.
I was weighing 84 kgs and looking to reduce up to 17 kilograms and tried many times going out for a run but failed every time.
The reason was simple, I was not mentally ready and haven't made my mind well to work on my weight.
I was doing this because my family was forcing me to work on fitness. I was doing half-heartedly in the absence of knowledge and the right attitude.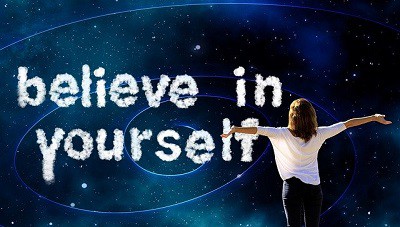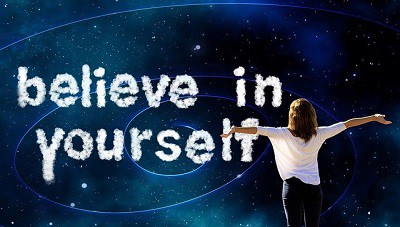 But one day (August 2019), I worked on my mind and heart to prepare them to get ready to help me lose weight.
I collected all the necessary motivation and information to lose my soring weight and taught myself about calories, weight loss diets, workouts, etc.
Then, downloaded a few apps to help me count calories and count my daily steps of walking.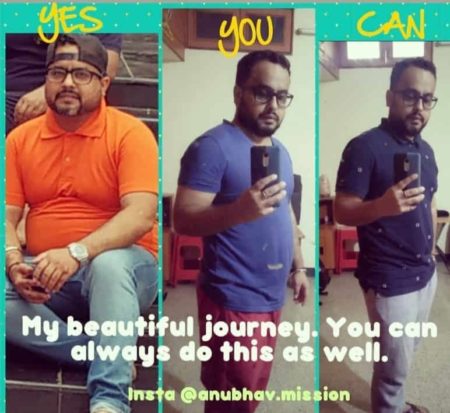 I don't want to write my whole weight loss journey in this article. Therefore, I request you to read how I was able to reduce my weight successfully here.
I strongly recommend you read the below articles if you want to build the right fitness attitude and be ready first to start your weight loss journey. Because if this is missing you might delay starting.
Here are the articles:
How to find a strong motivation to lose weight?
There is no better person than you yourself motivate you to lose weight. Things become easy and enjoyable when you are self-informed and self-motivated.
The best thing to do to motivate yourself is to engage yourself in fitness activities and discussion.
Start following some fitness influencers on social media, join fitness groups, talk about the importance of healthy living and healthy food with your friends and family.
Purchase running shoes or tracksuits to prepare your mind to get started for your weight loss journey.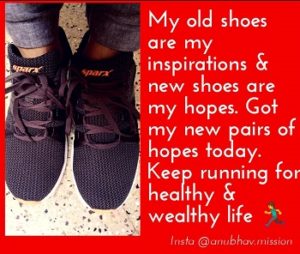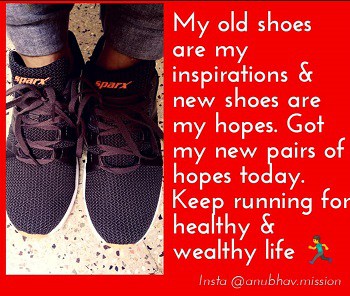 Here is my another article that can help you
This is what you can gift to yourself in your fitness journey.
I always suggest everyone read good books to remain self-motivated and feel energetic.
Some books are really helpful not just for gathering information but teaches you how to live life happily, set life goals, and build an attitude to succeed in life.
Here is one of the best books you can read to set your goals and start taking action.
So let us now see other important tips to lose weight fast. But before this, you must ask yourself if you are serious about your fitness or not.
Ask yourself if you have understood the first tip above and made up your mind to follow other tips below. If yes, you are welcome to read the below tips.
Keep on reading and learning…
3. Plan low carb diets to lose weight: Tip 2
So, you enjoyed my first tip.
Do you know the type of food you eat not just decides your weight but the nature of your thoughts as well?
So, eating healthy food can make your body and mind both healthy. Am I right?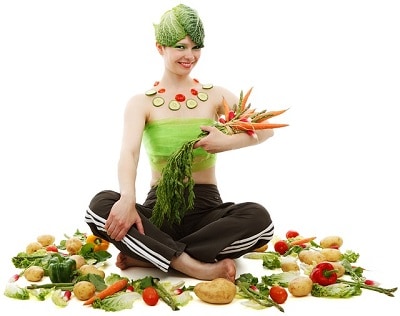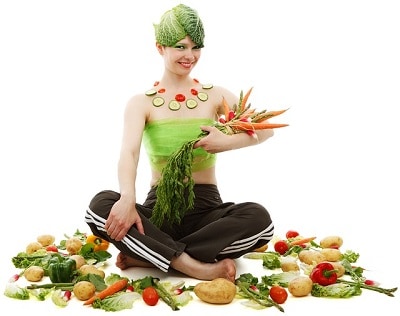 Why you should eat low carbs diet to lose weight?
As per some researches, low carbs diets are helpful in losing weight and even work well in controlling your appetite if you eat the required amount of protein and fewer carbs.
If you eat fewer carbs your body will start burning your fat instead of carbs and that is what you want for losing your weight quicker.
So it does not mean, you start neglecting carbs completely. Every nutrient is important for the body and you should know the difference between good and bad carbs.
Benefits of low carb diets
As per one research, which states that people who were under a very low-carb diet trial have reduced weight faster as compared to people under a low-fat diet.
So, if you are looking for tips to lose weight fast, low-carb diets are something you should be following.
OTHER BENEFITS:
Low carb food help you increase good cholesterol which lowers the risk of heart disease.
It not only lowers the risk of heart disease but also helpful in lowering blood pressure.
For you, I have written a complete guide to carbs, it's benefits, the number of carbs you should be eating, etc in the article below.
If you read the above article on carbs you will understand the importance of having a low-carb diet in weight loss.
Keep enjoying this article and let's move now to other tips below.
4. Add more vegetables in your diet for weight loss: Tip 3
So, here comes your another effective tip to lose weight quickly
When it comes to weight loss, you have to think in terms of calories. You have to keep track of how many calories you had in a day.
The more calories you consume, the more weight you will put on your body.
More effectively you work on your hunger, more effectively you can lose weight and enjoy your journey.
Sometimes, people eat more calories consuming junk foods and still feel hungry.
On the other hand, some foods are there which makes you feel full eating fewer calories. Veggies are one of them.
Almost all veggies can be eaten in volume because they have fewer calories in them.
Task: Compare the total number of calories found in 100 grams of cabbage and 100 grams of bread.
If you go and do the task above, you will find that 100 grams of cabbage have far fewer calories than 100 grams of bread.
Suppose that you have an appetite to eat 100 grams of something. What will you eat if you want to consume fewer calories with your 100 grams of appetite?
I think, by now you must have understood how veggies can help you lose weight by consuming fewer calories.
So remember to add more veggies on your plate to lose weight successfully.
Tip: Give your plate enough space to vegetables and less to carbs.
Vegetables like spinach, cabbage, cauliflower, broccoli, etc contain fewer calories.
I have written a complete list of veggies that are helpful to lose weight. You can read the below article to get the list.
Keep reading, keep shining…
5. Avoid junk food and eat protein-rich food: Tip 4
So, once you have seen the above tips to lose weight fast, let's discuss another important weight loss tip.
Weight loss hates junk food. If you want to lose weight successfully you need to leave junk food and accept healthy protein-rich food.
If you start your day with a protein-rich breakfast, you can control your hunger longer during the day.
As per one research, protein works best in making you feel full and even helps you control the thought of eating for a longer duration.
Protein is an all-time favorite of people who wants to lose weight successfully. It is not good for just weight loss but helpful in the muscle building as well.
Below is the list of some protein sources.
Eggs
legumes like lentils, peas, beans, etc
Paneer(Cotton Cheese)
Chicken
Fish
Veggies like spinach, mushroom, broccoli
Keep enjoying the article…
6. Eat more fiber: Tip 5
Eating fiber-rich food is another way to lose weight by controlling your cravings for a longer duration.
Fiber-rich food takes a longer time to digest and thus works well controlling your hunger and restricting you further from unwanted eating.
Below is the list of fiber-rich foods that you can include in your diet.
Whole-grain bread
Oats
Whole-grain Cereals
Nuts and seeds
Legumes like lentils, beans, peas, etc
Vegetables like carrot, broccoli, sweet corn
fruits like pears, watermelon, oranges, apples, etc
So, are you planning to design your next meal plate with fiber-rich food items?
Below are my three favorite fiber-rich recipes. I have shared the recipes of these two dishes in the article below.
Veg diet for weight loss – Corn Daliya Khichdi

Indian weight loss diet – Oats Veggies Khichdi
7. Drink plenty of water: Tip 6
Do you love water? You must be wondering what's so romantic about water? It's a necessity. Hahaha!
But you don't have to drink water as medicine but have to enjoy drinking. So, if you don't love it, you will treat it like medicine.
And, this is why I asked you if you love drinking water or not because nobody loves medicine.
Don't treat water like medicine and drink plenty of it to keep yourself hydrated.
Water helps you in the feeling of fullness.
Task: It's time to hydrate. Pause reading for some time and go get a glass of water for yourself.
8. Start doing workouts to lose weight: Tip 7
I hope you are feeling refreshed after drinking water and all set to read this last but most important tips to lose weight fast.
Once you are ready with your weight loss motivation and diet, now move to the next important tip to lose weight.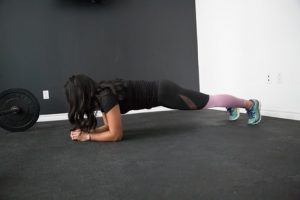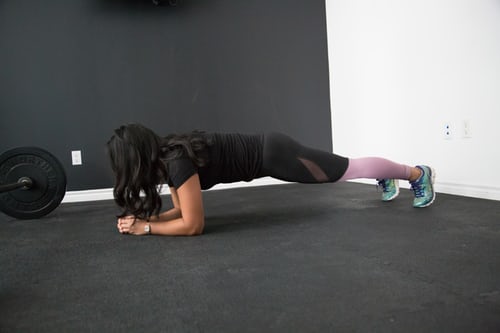 I will be sharing some really effective workouts that you can do to lose weight successfully.
But, just to let you know, you can't expect to lose weight by simply doing these workouts without restricting your calorie intake
What goes into your body has to come out with your workouts. You input your body with calories when you eat, you do workouts to take out those calories.
Workouts actually increase the speed of your weight loss.
If someday you ate more, you have to exercise more to take out those extra calories you had.
In many cases, it was found that people did not do any workout and still lost weight.
The reason is simple, they were eating well in their calorie budget and had not eaten any extra calories to be burnt working out.
In my case, I lost weight so fast because I was in a calorie deficit. I was burning more through workouts and eating in a restricted-calorie manner.
So, these workouts completely depend on what all you are eating. If you are eating extra, workout extra.
If you work out or not and eating in a restricted calorie manner, you still lose weight.
But yes, if you work out, it will speed up your weight loss progress.
I hope by now you must have understood how workouts work in weight loss.
Below are some really effective exercises to lose weight rapidly.
Brisk Walking
Jogging
Planks
Rope Skipping
Stair climbing
Running
Remember that. workouts will help speed up your weight loss progress and good for a healthy body and mind.
So, always prefer doing workout not just for weight loss but for a healthy and fit body.
I have shared a complete list of exercises you can do to burn fat and lose weight successfully. Below is the article you can read.
Exercises to lose weight at home fast – Simple, easy & effective
Takeaway from tips to lose weight
I think you must have enjoyed and understood all the important tips to lose weight fast and going to work on your weight even harder.
Remember, you must aim your weight loss towards a healthy lifestyle and not just for losing weight.
These tips will work if you allow them to work, else you will keep wondering for other tips and will be wasting your time.
Use this time to work on your body and mind.
I hope you enjoyed these 7 best tips to lose weight fast and going to promise to yourself to work towards healthy living and healthy eating.
I will meet you again in the next article. Till then keep learning, keep dieting, keep shining..
If you like my tips then please let me know how helpful it was on a scale of 1 to 10. Your score help me come up with more useful articles for weight loss.
I keep sharing my tips, diet plan and lots of motivations for a successful weight loss through my Instagram account. I love writing my own weight loss quotes and share on social media. Check my Instagram account here and never lose your motivation for your mission to fitness.