Here is the list of best fiber rich Indian foods that are easily available in the market. Those who are on their weight loss journey must include these fibrous foods to their diets.
Before, jumping into the list of foods, let us know a bit more about fiber and later we will see some facts about eating fiber.
Fiber is an important nutrient and one should not ignore it. Some fiber also helps in weight loss and constipation problems.
There are two kinds of fiber based on its water solubility.
Fibers do not get digested by our digestive system but are digested by some bacteria found in our large intestine. Viscous fiber is specifically helpful in weight loss.
Read how I lost 17 kgs in 4 months: Anubhav kumar weight loss story
List of fiber rich Indian foods.
Below is the list of fiber-rich food with the approx quantity of fiber in grams per 100 grams of the food item:
| | |
| --- | --- |
| Food name | Fiber (Per 100 grams) |
| Carrots | 2.8 grams |
| Cauliflower raw | 2.5 grams |
| Cabbage raw | 2.5 grams |
| Broccoli | 2.6 grams |
| Lentils Cooked | 7.9 grams |
| Kidney beans Cooked | 6.4 grams |
| Chickpeas Cooked | 7.6 grams |
| Oat raw | 10.6 grams |
| Wheat bran | 42.8 grams |
| Corn bran | 79 grams |
| Chia Seeds dried | 34.4 grams |
| Banana | 2.6 grams |
| Orange | 4.5 grams |
| Beetroot | 2.8 grams |
| Apple | 2.4 grams |
| Pears | 3.1 grams |
High fiber snacks for weight loss: Dalia Upma recipe
Below is the list of ingredients:
Wheat daliya – 1/2 cup
French beans- 1 tbsp (chopped)
Carrot – 1 tbsp (chopped)
Capsicum – 1 tbsp (chopped)
Ginger (adrakh)- 1/2 tsp (grated)
Lemon juice – 1 tsp
Green chilli – 2 (chopped)
Tomato – 1 (chopped)
Coriander leaves – 1 tbsp (chopped)
Split black gram – 1 tsp
Turmeric powder- 1/3 tsp
Curry leaves – 5-6
Black mustard seeds – 1 tsp
Roasted ground nuts – 1 tbsp
Oil- 2 tsps
Salt – As per taste
Water (pani)- 1.5 cups
Mint leaves- few leaves for garnishing
Here is the recipe video for daliya upma
Nutrion value: Dalia Upma (per 100 grams approx.)
Protein: 2.3g
Carbs: 14.2g
Fats: 1.2g
Fiber: 3.5g
Total Calories (per 100 grams): 72 Calories
High fiber dalia brand used in the recipe: Organic Dalia by 24 Mantra
Below is the Indian brand of Dalia used in the preparation of high fiber Dalia Upma recipe. The product is organic and one of the best high fiber organic Indian Dalia brand. You can check the latest price online in the button below.
Must read:
Some facts about fiber
Fibers are kind of carbohydrates that can not be digested by our digestive system.
There are two kinds of fiber; soluble and insoluble fiber.
Soluble fiber forms a gel-like substance when dissolved in water and is responsible for the growth of friendly bacteria.
Fiber can reduce inflammation in the human body which otherwise leads to obesity if not reduced.
Insoluble fiber is not dissolved in water and found in wheat, oats, vegetables, etc.
Fibers help in the feeling of fullness promoting weight loss.
Viscous fibers are only found in plant-based food including beans, oats, flax seeds, etc are rich in viscous fiber.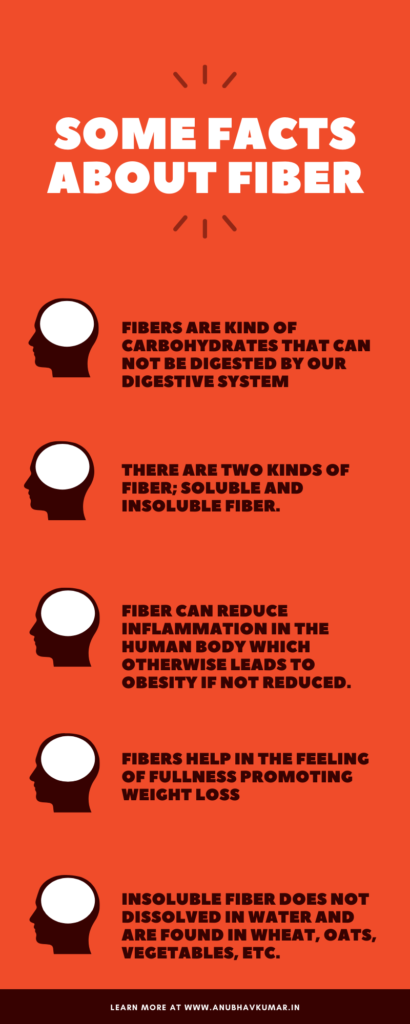 Weight loss recipes you must try today:
I hope you gained some insights reading this article on fiber rich Indian foods. Do not forget to add to your diet these fibrous foods for a healthy and happy lifestyle.
Summary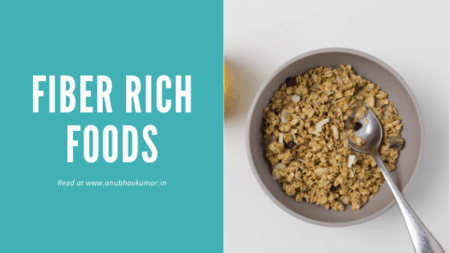 Recipe Name
High fiber snacks: Dalia Upma Recipe
Author Name
Published On
Preparation Time
Cook Time
Total Time
Average Rating





Based on 6 Review(s)