Today is a guest article shared by Tully Zander on fenugreek seeds benefit with ajwain and black cumin mix recipe. She wanted to share her recipe with us. So, enjoy the article and do not forget to check her recipe.
Fenugreek, ajwain, and black cumin mixture is touted as a miraculous healthy mixture for your body. It has numerous benefits and aids in increasing your immunity.
This wonderful mixture can help you out in solving many health-related problems. Overall, this mixture is an overall remedy for keeping you disease-free.
Benefit of Fenugreek seeds, Ajwain & Black Cumin
Based on scientific researches, fenugreek seeds are packed with qualities that lower blood sugar, increase appetite, lower total cholesterol, LDL (bad cholesterol), and triglyceride levels while increasing HDL (good cholesterol) levels.
It also helps with lowering inflammation, boosting testosterone, increasing milk production in lactating women.
Below are some of the benefit of fenugreek seeds:
1. Reduces Inflammation, Aphra, and Gas
Fenugreek ajwain and black cumin seeds are packed with properties that contain anti-inflammatory compounds such as flavonoid antioxidants.
These antioxidants aid in relieving symptoms of inflammation and can be potentially regarded as a good anti-inflammatory agent. Additionally, these ingredients also consist of powerful astringents that help relieve Aphra, gas in the stomach, and acidity.
2. Can Reduce Itching
The properties of fenugreek, ajwain, and black cumin also act as a disinfectant and can significantly relieve your itching.
They are used as a remedy for several itches on your external body and can provide instant relief. You can also drink these mixtures with water for itches that are caused by internal activities.
3. Reduce Eczema
Atopic dermatitis or eczema is a condition that causes a rash on your skin. Common causes of eczema include allergic reactions, underlying inflammation that gives rise to inflamed, itchy, cracked, and rough skin.
These ingredients are effectively treated to relieve the symptoms of eczema naturally.
4. Reduce White spots
The mixture of fenugreek and black cumin can be applied to the areas affected by vitiligo or leukoderma. These two ingredients can be mixed with black cumin powder for a more healing treatment.
5. Reduce Diabetes
This mixture helps in keeping the body's insulin levels in check. A balanced insulin level is necessary for being anti-diabetic. It helps in increasing the secretions from the pancreas.
6. For Weight Loss
This mixture helps in increasing the metabolism rate of our body. Thus, this mixture helps in burning excess fat in our bodies. By inculcating this mixture in your daily lives, we can reduce weight and combat bloating issues.
How to make methi ajwain, and kala jeera powder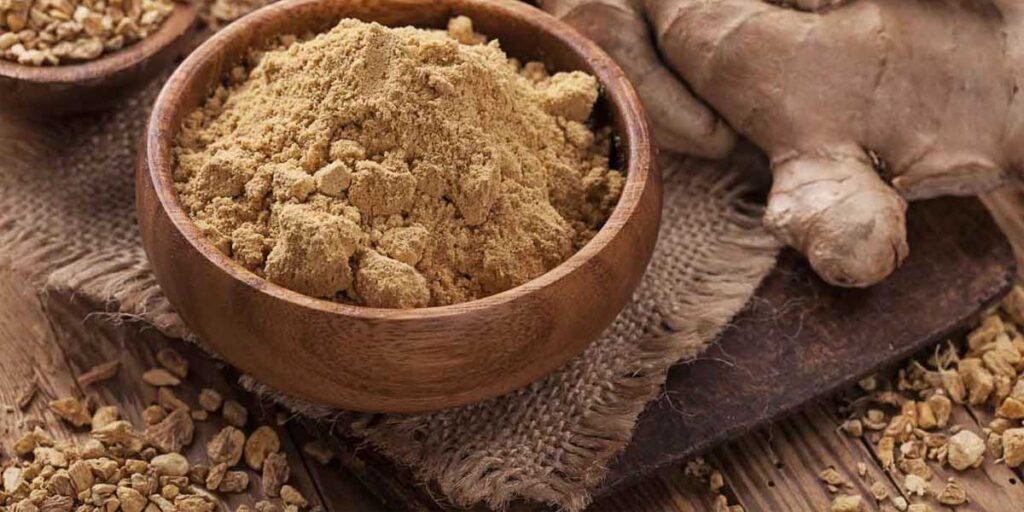 Prep Time – 10minutes
Cooking Time – 20 minutes
Total Time – 30 minutes
Servings – Makes 6 servings
Ingredients required:
3 tablespoons Methi Seeds (Fenugreek Seeds)
-3 tablespoons Ajwain (Carom seeds)
-3 tablespoons dry ginger powder ( Amchur powder)
3 teaspoons Cumin seeds (Jeera)
-2 teaspoons Asafoetida (Hing)
-Black Salt (Kala Namak) to taste as per your requirement.
Instructions –
For making the Methi Ajwain Kala Jeera Powder, you first have to begin with dry roasting the methi, ajwain, and Kala jeera separately in a pan until each one of them releases a wonderfully roasted aroma. You have to make sure that you roast them individually as each one of them has different roasting times and temperatures. Keep them aside and let them cool down completely.
The next step is to combine and mix all three roasted ingredients. Now add the ginger powder (amchur) and asafetida powder (hing). Make sure that you Mix well.
Now, take this mixture of all roasted ingredients together and blend them in an immersion blender till you get a fine powdery texture. Once ready into a fine powder, add the remaining ingredients like black salt into the blender, so they get blended well.
The Methi Ajwain Kala Jeera Powder is now ready to be consumed. You can use this powder in multiple ways. Store this herbal powder in an air-tight jar or a suitable container like a glass bottle and store it in a cool place. Avoid direct exposure to sunlight and extremely hot temperatures.
How to Have the Powder
Preparing this healthy mixture was easy. There are multiple ways to serve this Methi Ajwain and black cumin Powder for its usage. Some of them are-
1. With buttermilk – You can make yourself a delicious glass of buttermilk by adding a teaspoon of this powder to a cup of yogurt. Whisk the yogurt for removing any lumps present.
Now add a cup of water, a pinch of salt to taste, and whisk again to make a glass of buttermilk. Serve it chilled during the summer season as it makes for a refreshing drink. This powder elevates the taste of plain buttermilk and can be a healthy alternative without compromising taste and nutrition.
2. With water – You can also add a teaspoon of this powder to a cup of warm water. Boil 250bml of water and let it cool down naturally till it comes to a lukewarm temperature.
Mix this powder and have it early in the morning on an empty stomach or after a heavy meal. This will assist in proper digestion and therefore regulate your bowel movements.
3. With yogurt – Other than buttermilk, another favorite way to serve this Methi Ajwain Kala Jeera Powder is to mix it with a bowl of curd.
You can also opt for using this powder in the making of curd rice. This will make your meal tasty and healthy in a balanced way. It is also found to help reduce body fat and your overall weight.
4. As a replacement for tea – If you are trying to cut down on caffeine, you can use this powder to make an equally good evening drink. Boil some water and add some jaggery to it. Add one teaspoon of this powder and strain the drink into a glass.
Fenugreek seeds benefit in weight loss mix with ajwain and black cumin
Fenugreek is rich in fiber, and thus its seeds aid in increasing the metabolic rate of our body. Fenugreek seeds are enriched with a water-soluble fiber named Galactomannan, which has the unique quality of curbing your appetite and thus providing the feeling of being full.
This can actively cut down your binge eating to a greater extent and help keep your weight in check. This fiber also increases the body's metabolism, which in turn boosts body fat burning.
Ajwain or carom seeds also aid in weight loss and weight management. This ingredient also increases the metabolic rate and burns your body fat. Apart from that, ajwain has a laxative property, which helps in reducing bloating and gastric problems.
Bloating can be a symptom of excess water weight in your body, and ajwain does a good job in gradually improving the overall digestive system.
Thymol, a chemical, is also present in ajwain, which secretes gastric juices and helps in food absorption. Overall, it acts as a perfect detox ingredient for removing out toxins from your body.
Black cumin seeds are another effective weight loss ingredient. Consuming this ingredient assists in regulating insulin, which ultimately lowers your blood sugar levels.
A properly balanced blood sugar level is necessary to keep your hunger away as it avoids you to put unnecessary junk in your body.
Cumin seeds have the property of reducing bad cholesterol, i.e. LDL in your body. It is effective in losing your belly fat since it is known to have a diuretic effect. Apart from this, it is rich in antioxidants and has anti-cancer properties.
Disclaimer: The information given in this article should not be considered as a final recommendation. It is always a good practice to consult authorized medical experts before following any tips or information shared on this website.