New day, a new post. I am here again with another topic on clothing and this time on blue shirt matching pants.
The best blue shirt outfit for men
Blue is very common in clothing and most people love to have at least one blue attire with them.
But having a blue shirt and wearing it in a rightful manner are two different things. I have seen many people go and buy a beautiful blue shirt but often fail to match it properly.
And, some even do disaster when they match an entirely opposite color of pants with their blue shirt.
Today, in the post I am going to help you pick the right color of pant that goes well with a blue shirt.
Also, it is important to know the shade of blue you have. A different shade of blue means different shades of pant.
It is always advisable to match a lighter shade with a darker shade for a perfect match.
For example, a lighter shade of blue shirt goes well with a dark shade of blue or grey pant. And this is the best idea to match a blue shirt with opposite shades of pants.
Now, let us dive in to know what all colors of pants match well with a dark and light blue shirt.
6 Blue shirt matching pant combination outfit (Dark, Light, Navy blue)
1. Light blue shirt with black pant outfit
Just have a look at the below attire in the pic. You will notice that a light blue shirt is looking out of the world with a dark color pant, a black one.
And, this is why it is always the best idea to match a light shade (Dark-light) with a blue one.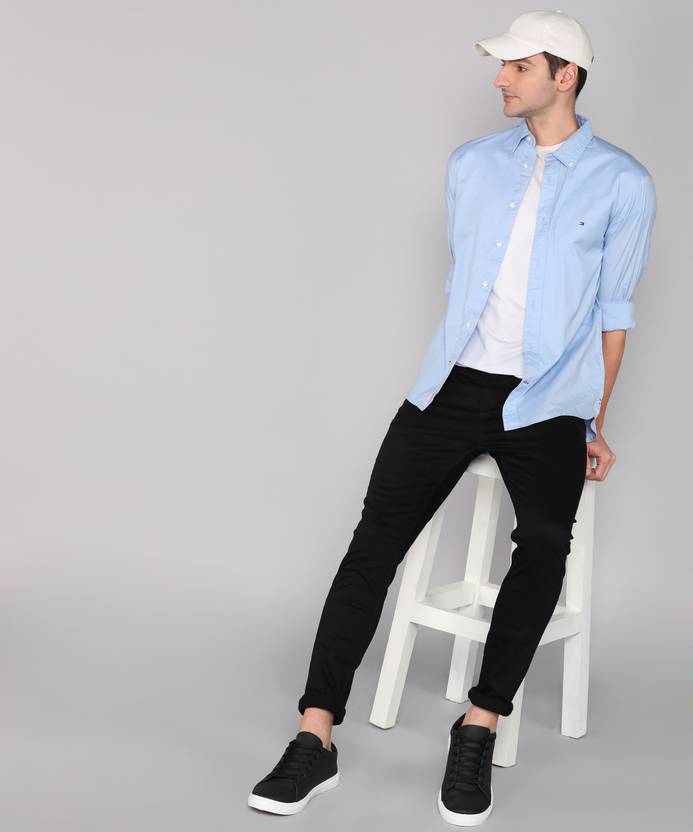 So, if you have a light blue shirt, the black pant is a perfect match. Your black pant can be a cotton pant, jeans, or a Capri.
And the best thing about a black color is that it can match any shade of blue, light or dark.
So, if you have a dark or light blue shirt, feel free to match them with black trousers.
Also read: 5 Best Green Shirt Matching Pants Combination Ideas
2. Dark blue shirt matching blue pant/jeans outfit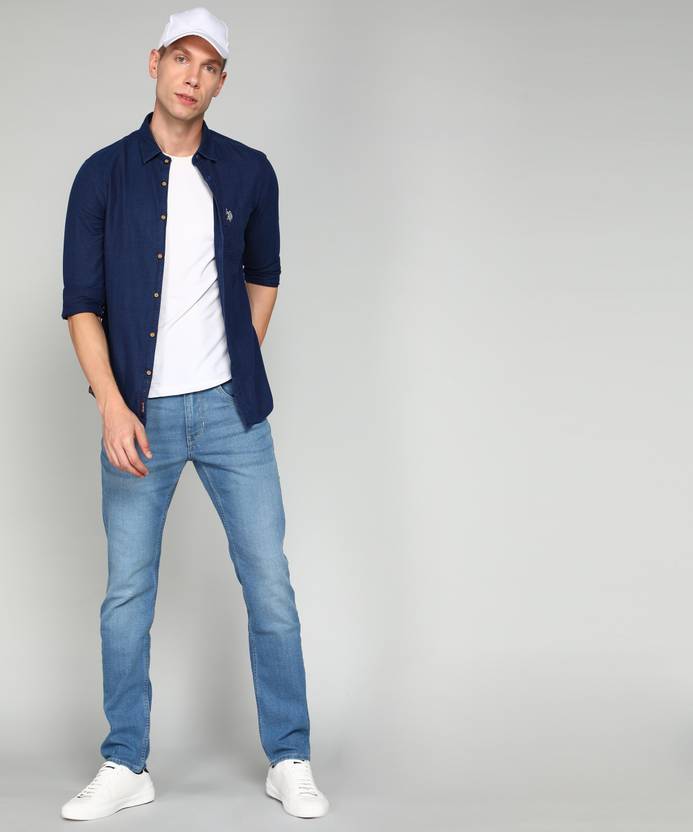 A blue-jeans again is an out-of-world match to a blue color shirt.
But an important thing to note is that your blue jeans must be of a lighter shade to match a dark shade of blue shirt.
If you have a dark blue shirt you can wear it with white casual shoes and blue jeans. This is a perfect blue shirt combo outfit for a man.
3. Navy blue shirt matching white pant outfit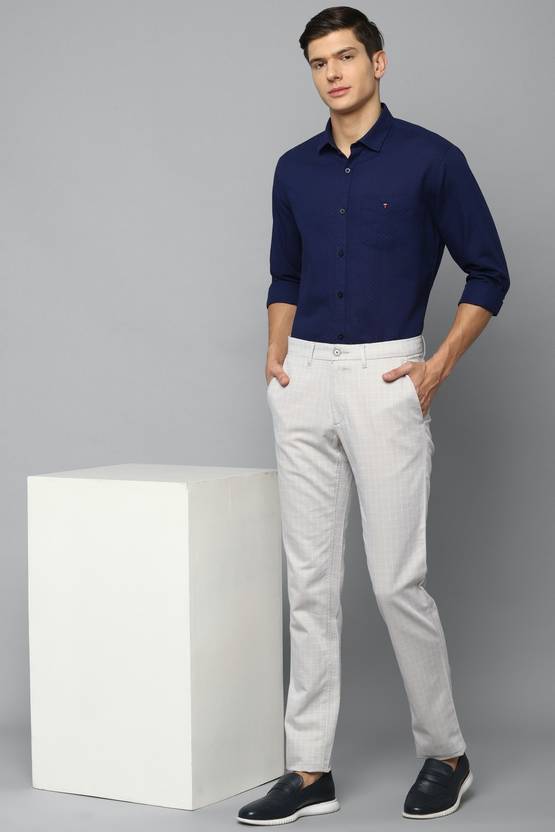 Another blue-light-grey outfit that you will love wearing every time you go out.
And this combination is my personal favorite. I love wearing dark blue with a lighter grey but not purely white.
Again it is a personal choice and I am not saying white pant is not a perfect match. Even the next outfit is about the white pant and a blue shirt combo.
But I feel a lighter grey is easy to carry compared to a white pant.
White pant needs more time in maintenance and if you are good at it, you are good to go with a white else light grey looks charming.
4. Light blue shirt matching white pant outfit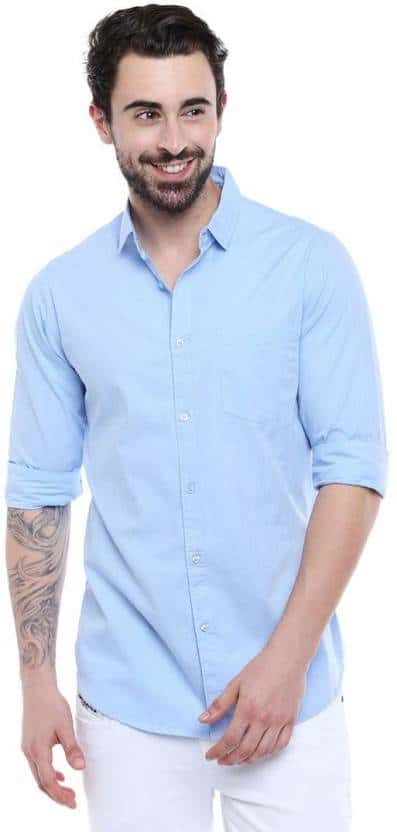 And here comes the white pant with a light blue shirt. You can wear a dark blue shirt with white pant as well.
Both combinations of blue go well with white pant. White looks classic and people just love this color.
But having a white pant and maintaining it are two different things. As mentioned earlier, white needs more attention and if you are good at white, just go for it.
5. Light blue shirt matching khaki cotton pant outfit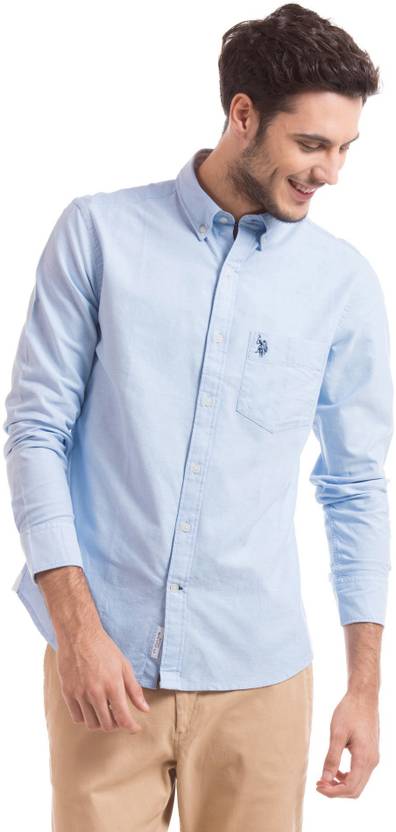 Khakhi-colored pant is a new trend and it goes well with almost any type and color of pants. The khaki gives you a desi and retro feel.
And the good news is that you can match a light color of blue with a khakhi-colored pant. Just keep in mind to match a dark-light combo for a perfect appearance.
6. Dark blue shirt with slate grey pant outfit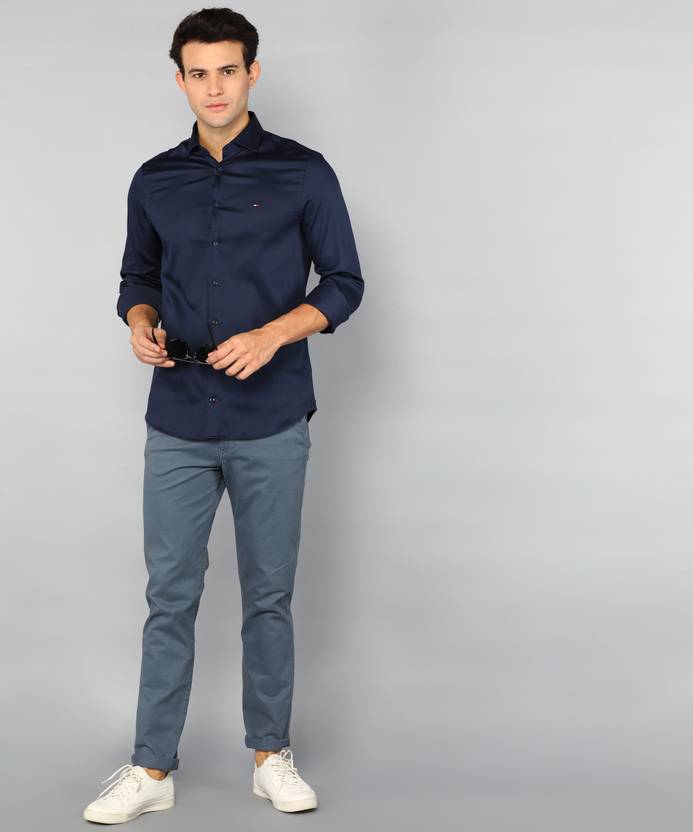 Here is my second best match, slate grey pants with a blue shirt. Even I feel safe wearing white casual shoes for a perfect outfit.
Also, if you have a darker shade of slate grey you can easily wear it with a light blue shirt. Never forget the dark-light combo for a perfect match.