Are you looking for a Rujuta Diwekar diet plan for weight loss? You might be wondering who is Rujuta Diwakar and her secret diet chart and tips for weight loss.
Before we jump into knowing her diet plan, her famous diet books, and recommendations, let me give you a little background about her.
About Rujuta Diwekar and her books on diet plan
Rujuta Diwekar is an Indian celebrity dietitian and a leading nutritionist having clients from Bollywood to famous businessmen. Her clients include Kareena Kapoor (much talked about her Size Zero), Anil Ambani, and many other Indian celebs.
She is a famous Indian diet and nutrition author and has already written several books on weight loss, Indian diet plans, etc. Some of her books have already become best-selling and were widely read by many Indian readers.
As per readers' review, these books were helpful in reducing weight and live a healthy lifestyle.
Have a look at some of her famous works.
If you want to read more about her diet secrets and tips for weight loss, you can read one of her books online on Kindle or order at your home. There is nothing better than reading some good books for a happy and healthy life.
Below are some of Rujuta Diwekar famous books:
1. Don't Lose Your Mind, Lose Your Weight
Sold 10,000 copies in the 20 days
Detailed review Hindi version: Khaiye Aur Vajan Ghataiye by Rujuta Diwekar book review
2. Women and The Weight Loss (For women)
A very helpful ebook just at Rs 99 for weight loss: Willingness Meter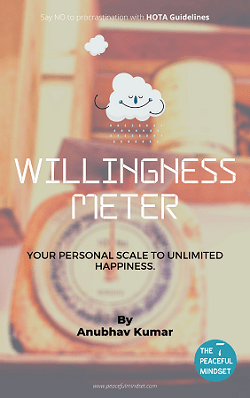 Now, let us see what is Rujuta Diwekar diet plan recommendations for weight loss.
Rujuta Diwekar diet plan for weight loss
According to her recent book titled, a 12-week fitness project stresses how healthy eating, following nutritious diets, and proper sleep can help you lose inches.
Here is the Rujuta Diwekar 8-meal plan diet plan to lose weight:
Meal 1 (Before Breakfast): She recommends starting the day with some dry nuts like almonds and seasonal fruits 15 minutes after you wake up.
Meal 2 (In breakfast): In breakfast, she recommends to eat any homemade meal like oats, poha, khichdi, etc with fresh fruits) and add ghee (She put extra emphasis on having ghee according to some her books and interviews)
Meal 3 (within 2 to 3 hours of breakfast): Keeping in mind to avoid snacking. Rujuta recommends having some dry nuts, fruits, or coconut-water within 2 to 3 hours of breakfast.
Meal 4 (Lunch-time): Stressing more on ghee to fight down fat, she recommends to have meat/seasonal Indian vegetables with roti or rice and pickles within 2 to 3 of meal 3.
Meal 5 (Mid meal, within 2-3 of lunch): One can have a fruit-sharbat or buttermilk (Chachh, made with churning curd with water).
Meal 6 (Evening snack time, 4-6 pm): In the evening snack around 4 to 6 pm, she recommends having some portion of the lunch or similar meals you had in your morning breakfast. Poha, dosa, bhel, etc are some of the best meals to add in your evening snacks.
Meal 7 (2 to 3 hours before hitting bed): At dinner, millets such as foxtail, kodo millet, etc or rice, with ghee.
Meal 8 (If hungry at bedtime): If you feel hungry, she recommends to have turmeric milk/milk with chyavanprash, cashews, or gulkand. (almond or soy milk for lactose intolerant)
In her 8 plan, she has shared what to eat in breakfast, snacks, lunch, and dinner. She gives importance to personalized plans and does not recommend any standard diet plans.
So, read about her diet plan for knowledge and you should never follow a diet plan shared randomly on the internet or anywhere else. – "Anubhav Kumar"
Her magic diet plans already helped many people lose weight successfully. She shared these unique diet plans tips and food through her books.
Here is another guide for Indian diet plan: Indian diet plan for weight loss

5 Indian breakfast for weight loss: Vegetarian recipes

I lost 17 kgs in 4.5 months: My weight loss story and diet plan
Rujuta Diwekar diet chart table for weight loss (PDF)
Meal
Meal timing
Food option
Meal 1
Within 15 min after waking up
Soaked nuts or Seasonal fruit
or Dried fruit/
Meal 2
Breakfast,
Within 60 -90 min of meal 1
Homemade breakfast + ghee
Oats, poha, khichdi, etc
Meal 3
Within 2 to 3 hours of breakfast
Nuts or a drink coconut water
Meal 4
Lunch,
Within 2 to 3 of meal 3
Rice/roti + vegetable, meat +
Dahi or pickle + ghee
Meal 5
Within 2-3 of lunch
Buttermilk or seasonal sherbet
Meal 6
Evening time, 4-6 pm
Leal similar to breakfast
or portion of your lunch
Meal 7
Dinner, 2 to 3 hours
before hitting the bed
Rice or millets meal + ghee
Meal 8
If hungry at bedtime
Milk with cashews or
gulkand or chyavanprash
Rujuta Diwekar diet tips to lose weight
Here are some diet tips and secrets of Rujuta Diwekar:
Rujuta Diwekar diet plans are personalized and she neither recommend nor has any standard diet plans.
She advises and puts special emphasis on having ghee with meals.
She encourages to have a homemade meal plan with what one has grown up eating.
Her diet plans are eating centric and are personalized, with exercises and proper sleep.
Her diet plans have a special focus on nuts and seasonal fruits before having breakfast.
Aloo paratha in ghee is allowed in her diets.
She recommends having masala tea over green tea for weight loss.
She asks not to watch or use mobiles or any other gadgets while having meals. Mindful eating is a must in her diet plans.
Stay hydrated having sherbet and other seasonal fruits drinks.
It is better to keep moving rather than sitting most of the time.
Have traditional Indian based food than having imported food items.
Jaggery is her preference over sugar for a sweet tooth.
Indian keto diet: Weight loss guide to Ketogenic diet plan
Conclusion: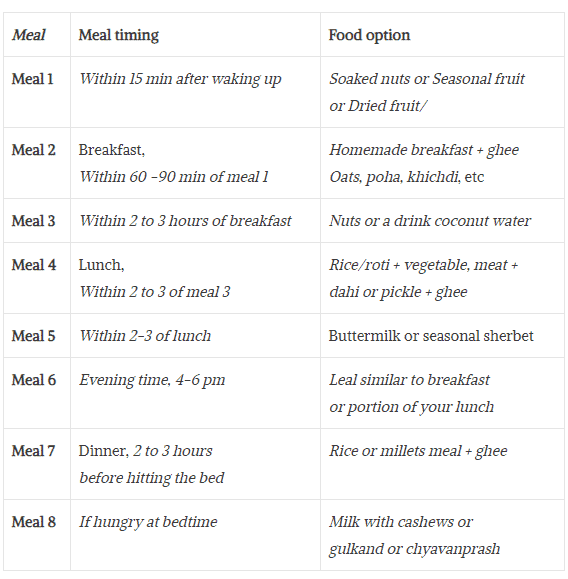 Her diets and diet plans have already helped many people including some big names like Kareena Kapoor lose weight. Many people found her books helpful in understanding Indian diets and healthy living.
Let me put in a disclaimer that, diet plan shared on this page or anywhere on this website is not recommended to follow without consulting any authorized diet experts or nutritionist