Are you looking for fitness and weight loss quotes for motivation to inspire yourself and gain more confidence?
These inspiring fitness quotes will motivate you to seed never give-up attitude in you and have a healthy lifestyle.
I will be sharing some of the most powerful fitness quotes in this post. I would like to share my own quotes which I use to keep saying to myself during my weight loss journey.
I lost around 17 kilograms in around 3.5 months and it was not at all easy without the dedication and tight discipline.
I believe you can hire any good dietician who can plan your diet but you can't hire anyone to plan your success.
You have to hire yourself to work on your diet plan and build a fitness attitude for yourself.
This is the reason I thought to share some motivation with you through some of the quotes.
23 Short motivational quotes for weight loss with images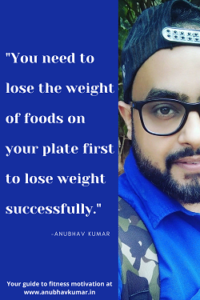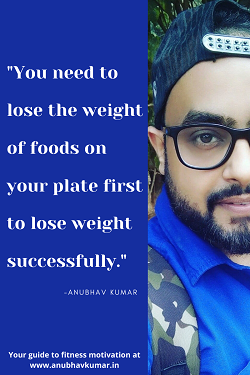 1. "You need to lose the weight of foods on your plate first to lose weight successfully." – Anubhav Kumar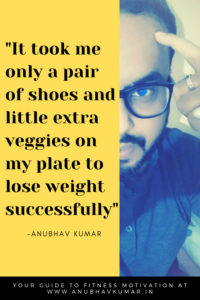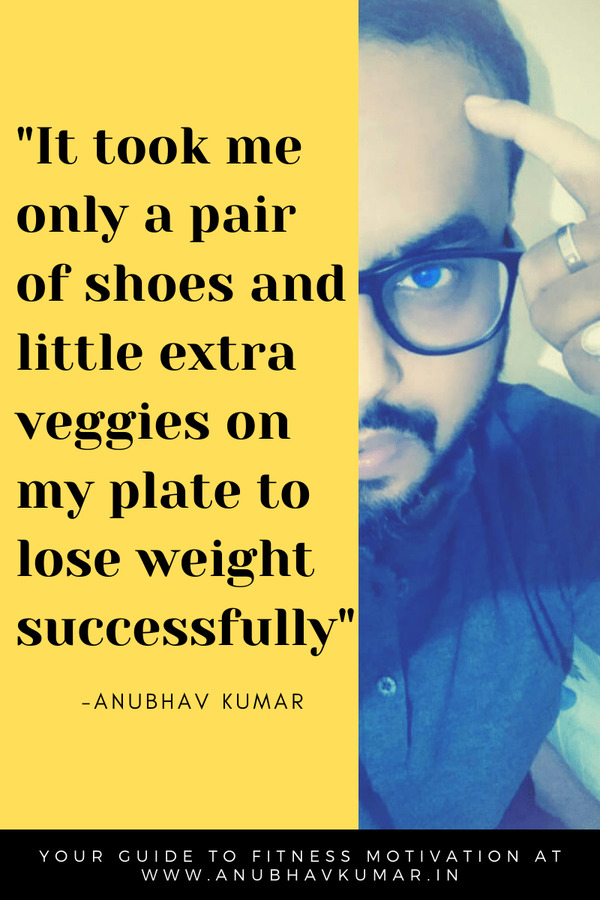 2. "It took me only a pair of shoes and little extra veggies on my plate to lose weight successfully" – Anubhav Kumar.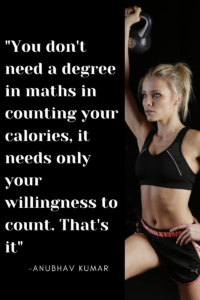 3. "You don't need a degree in maths in counting your calories, it needs only your willingness to count. That's it." – Anubhav Kumar
4. "Your diet plan in action looks better than the diet plan in your mind." – Anubhav Kumar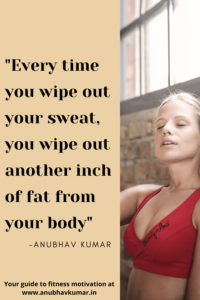 5. "Every time you wipe out your sweat, you wipe out another inch of fat from your body." – Anubhav Kumar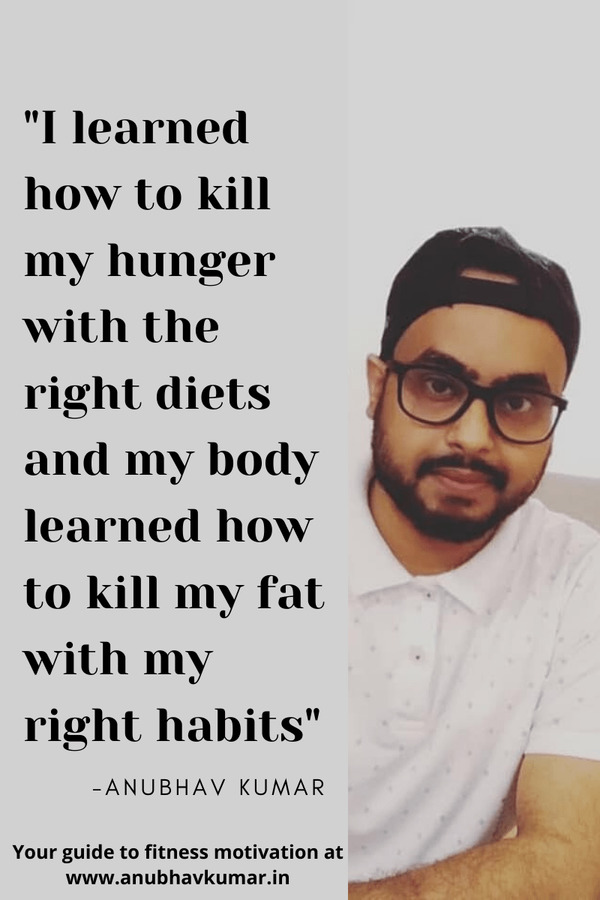 6. "I learned how to kill my hunger with the right diets and my body learned how to kill my fat with my right habits" – Anubhav Kumar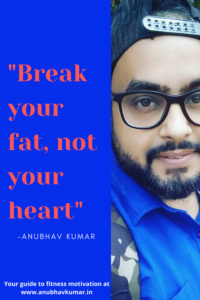 7. "Break your fat, not your heart." – Anubhav Kumar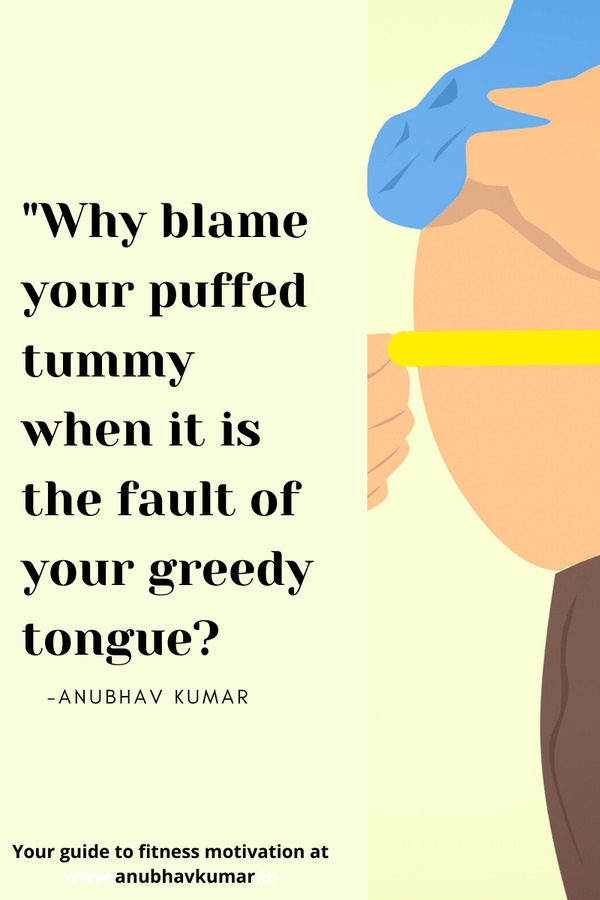 8. "Why blame your puffed tummy when it is the fault of your greedy tongue?" – Anubhav Kumar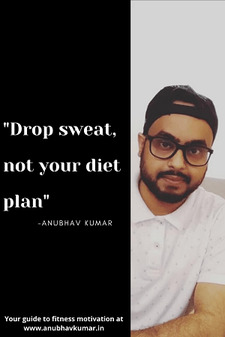 9. "Drop sweat, not your diet plan" – Anubhav Kumar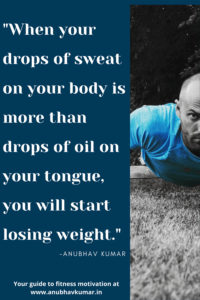 10. "When your drops of sweat on your body are more than drops of oil on your tongue, you will start losing weight." – Anubhav Kumar
I love writing for people and inspiring them to have fitness and healthy eating habits. 
Are you ready to inspire yourself? Tighten your belt for unlimited fitness motivation with me. 
Read aloud all these quotes and for better results read aloud with people whom you care about.
This is how I reduced my excess fat successfully in few months: Walking for weight loss – My weight loss journey

You can download some of the weight loss quotes images and can make it your mobile wallpaper.
A must-read guide for weight loss: Weight loss motivation – Practical guide
5 Short inspirational weight loss workout quotes
Below is the list of workouts and running quotes to inspire you to achieve your fitness goals.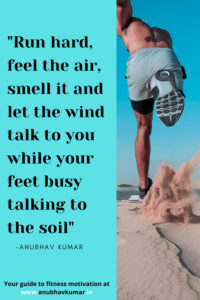 1. Run hard, feel the air, smell it and let the wind talk to you while your feet busy talking to the soil.

 Anubhav Kumar
2. Run, walk or Crawl but make sure your level of energy & motivation is up above the sky

Anubhav Kumar
3. When you start running from the bottom of your heart, your sweat will start tasting you sweet not salty

Anubhav Kumar.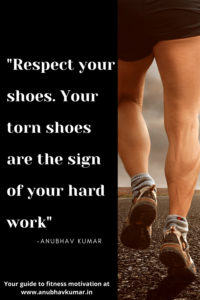 4. Respect your shoes. Your torn shoes are the sign of your hard work. – Anubhav Kumar

9 Best motivational mantras for weight loss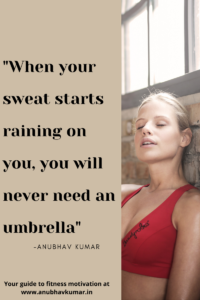 1. When your sweat starts raining on you, you will never need an umbrella

Anubhav Kumar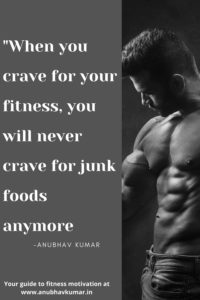 2. When you crave for your fitness, you never crave for junk foods anymore.

Anubhav Kumar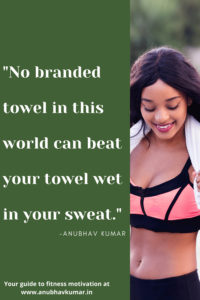 3. No branded towel in this world can beat your towel wet in your sweat.

Anubhav Kumar
4. Never settle for anything less than your dreams. Your dreams calling, Run hard

Anubhav Kumar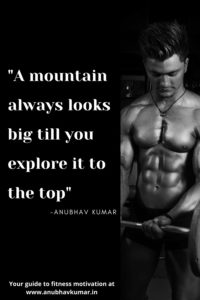 5. A mountain always looks big till you explore it to the top – Anubhav Kumar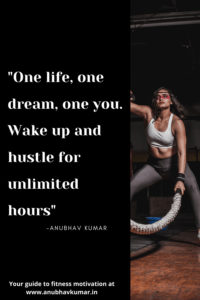 6. One life, one dream, one you. Wake up and hustle for unlimited hours

Anubhav Kumar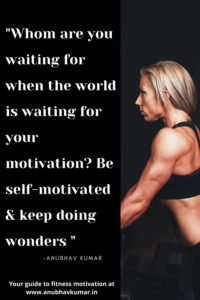 7. Whom are you waiting for when the world is waiting for your motivation? Be self-motivated & keep doing wonders – Anubhav Kumar.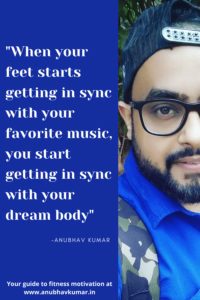 8. When your feet starts getting in sync with your favorite music, you start getting in sync with your dream body. – Anubhav Kumar
9. I keep my feet running on autopilot mode to let my fat burn on autopilot mode. – Anubhav Kumar

You fall in love with fitness when your level of energy when you tie your shoes for the workout is the same as when untying them after the workout
A book that can change your life: Best book for weight loss motivation
Try these easy and very effective workouts: Exercises to lose weight at home fast – Simple, easy & effective
Takeaway
I love writing weight loss Quotes for motivation to inspire myself and the world. Sometimes, motivation is needed when things don't go according to plan and we feel demotivated.
I keep sharing my tips, diet plan, and lots of motivations for successful weight loss through my Instagram account. I love writing my own weight loss quotes and share on social media. Check my Instagram account here and never lose your motivation for your mission to fitness.